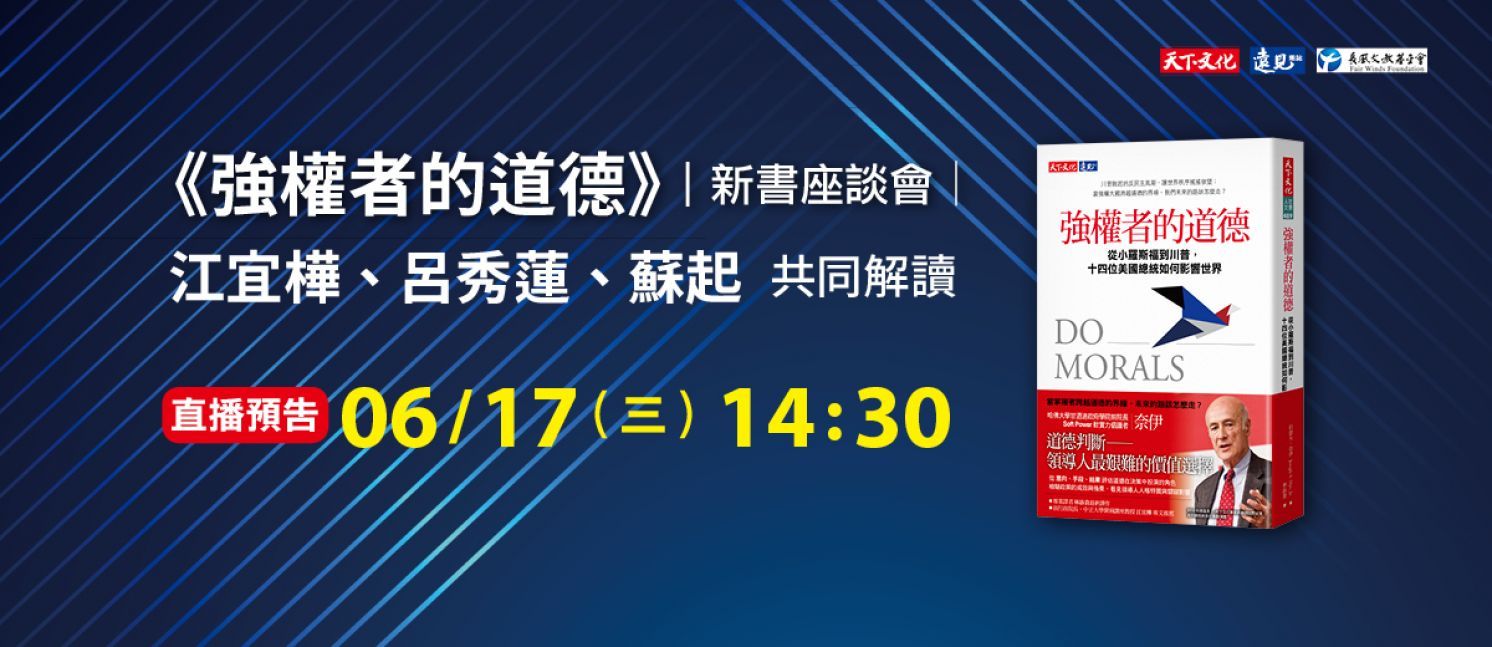 Do Morals Matter?Online Symposium
As we enter the spring of 2020, the is greeted by the coronavirus (COVID-19) pandemic, letting us observe once again that many issues have no boundaries. The moral choices involved in leadership is bound to become more important and impact world stability or turbulence. As far as Taiwan is concerned when facing the global order, we should seriously consider its foreign policy from a moral perspective.
When those in power cross moral boundaries, what is the future path? Joseph Nye, former dean of the Harvard Kennedy School and a proponent of soft power, recently published a book entitled Why Morals Matter? The book uses intention, means, and results to analyze morality incisively, analyzing the role of morals in foreign policy and how leaders should choose between national interests and moral public welfare.
Due to the pandemic, Professor Nye is unable to come to Taiwan, In order to further explore leadership and the international state of affairs, the Fair Winds Foundation will cooperate with Commonwealth Global Views Publishing and hold an online symposium on Why Morals Matter? Featuring Jiang Yi-huah (former premier and Fair Winds Foundation chairman), Annette Lu (former vice president), and Su Chi (former secretary-general of the National Security Council). We welcome all to participate in this online discussion examining the moral choices in leadership as well as Taiwan's future.
Event Co-Event Organizers: Fair Winds Foundation, Commonwealth Global Views Publishing
1. This event is free, but seats are limited. The organizer is entitled to shorten or postpone the registration period.

2. When registering, please provide an accurate e-mail address. In order to maintain the quality of our events, the organizer may approve or deny attendees.

3. The organizer reserves the right to modify the event agenda or speaker(s). Any adjustments will be posted on the event page.