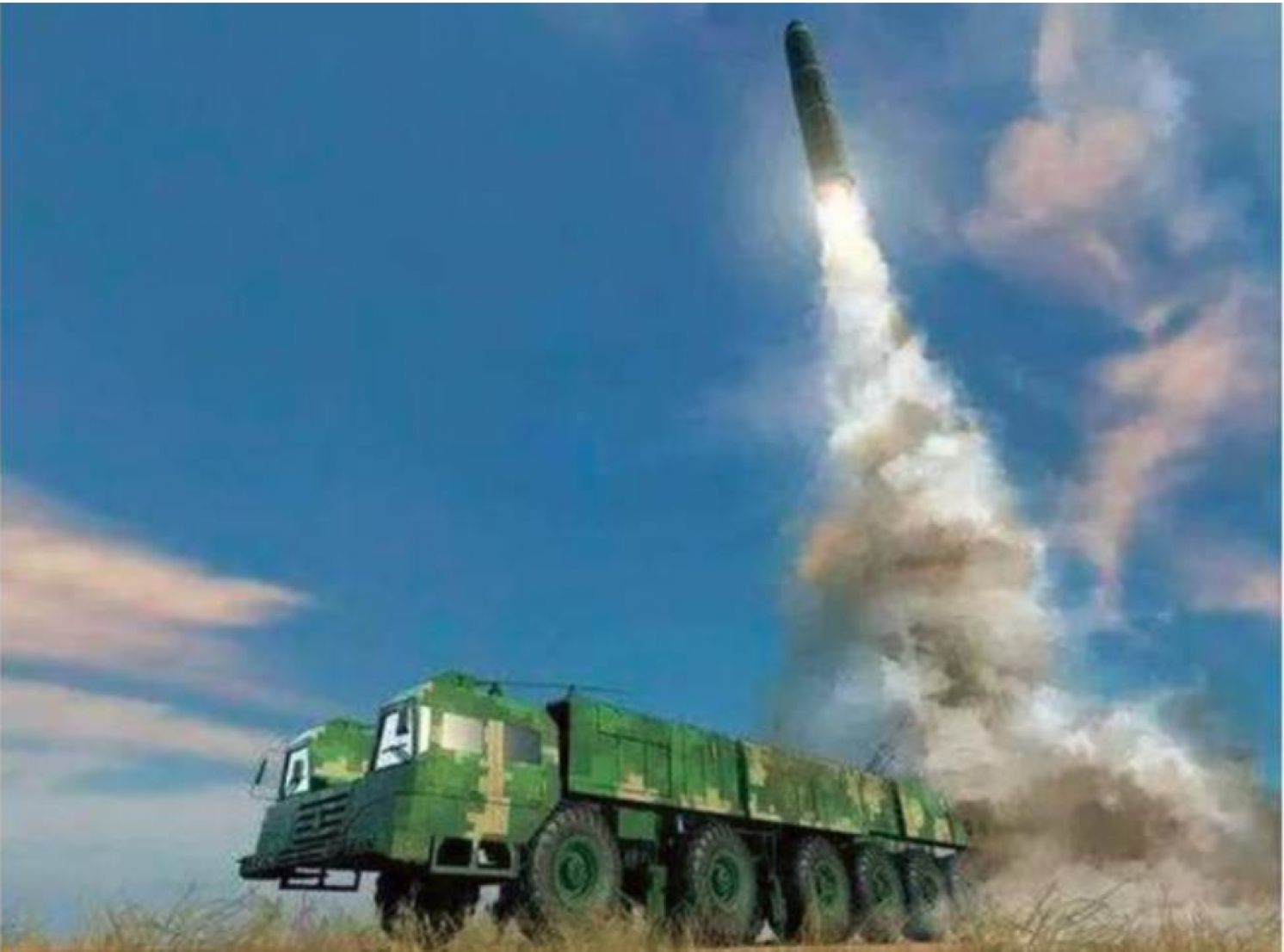 With Landslide in U.S.-China-Taiwan Relations, On Verge of War in the Taiwan Strait?
By Chao Chien Ming
United Daily News, August 30, 2020
After former President Ma Ying-jeou cited data from the Belgian think tank and criticized the administration of President Tsai Ing-wen bring Taiwan to the brink of war, he was besieged with barrage of criticism by party apparatus. At the time the ruling and opposition parties were debating if Taiwan Strait was secure, the tension of conflict between the United States and China was all time high. Newspapers reported that the United States was test firing Minuteman missiles early August, the Chinese Liberation Army immediately responded with test firing ballistic missile and the so called "carrier killer" missiles in the South China Sea. After all, President Tsai recognized the severe scenario and asked China to exercise self-restrain. But at the same time, the Ministry of Economic Affairs, cooperating with the U.S. sanction of Tik Tok, sanctioned Iqiyi and Taobao, mainland Chinese enterprises in Taiwan. Taiwan also opened itself to the long-disputed import of the American beef and pork and announced procurement of U.S. harpoon missiles. The U.S.-China-Taiwan triangle is tilting, and Taiwan Strait is beset with crisis.
The Tsai administration ignored the cause of alarm and instead punished whistle blowers. However, international specialists and media thought warnings against the breakout of war in Taiwan Strait were too numerous to enumerate.
An article co-authored by James Winnefeld, who served as vice chairman of the Joint Chiefs of Staff, and Michael Morell, former deputy director of the Central Intelligence Agency (CIA), claims that next January at the handover period of American presidents, the People's Liberation Army (PLA) might "resolve Taiwan issue in three days."

An editorial of the Wall Street Journal predicts that China would have a showdown with Taiwan in the coming four years.

Former Prime Minister Kevin Rudd of Australia said that the military conflicts between the United States and China in the coming three months are very high.

Prime Minister Scott Morrison of Australia believes that war between the United States and China is not impossible.

Professor Ezra Vogel of Harvard University worried about Taipei crossed over red line to trigger war in Taiwan Strait.

Bloomberg claims that the South China Sea had become the most likely flash point to the United States.
Have all these prominent figures or news media "kowtowed to Beijing, colluded with China to intimidate Taiwan?" The ruling Democratic Progressive Party (DPP) apparently thought international situation has changed and some people just fall behind. But what is the new international situation? Does the government interpret the situation correctly?
The biggest change in the post cold war new international situation is the rise of China. Under the leadership of Xi Jinping, the diplomacy of China is unprecedentedly strong, its development characteristics are:
Firstly, with "One Belt, One Road" initiative, Asian Infrastructure and Investment Bank, 2025 Made in China, 2035 China Standard as basis to construct a global economic and trade grand strategy, to pose a competitive posture against the United States in Euro-Asia continent.

Second, to show off superior arm force in neighboring sea.

Third, to maintain strongly the issue of sovereignty and reject foreign intervention, such as the Hong Kong national security law and the Taiwan plan for "One Country Two Systems."
Facing this challenge, President Donald Trump's Indo-Pacific strategy selectively responded to the last two items of Xi's wolf diplomacy, stressing a free and open Indo-Pacific while showing off military might in China's neighboring sea and increase tension in sensitive issues of sovereignty such as human rights in Xinjiang, as well as Hong Kong and Taiwan. However, to the crucial global economic and trade strategy, the United States not only is unable to respond but also retreats from East Asian economic and trade liberalization mechanism, only gives partial punishment to China in high technology.
America's Indo-Pacific Strategy precludes economic and trade substance but the U.S.-China economic and trade relations are very close. The gross domestic product (GDP) of China last year was $4 trillion, foreign trade $4.6 trillion, foreign reserve $3.3 trillion, holding of U.S. treasury bonds $1.4 trillion, about 20 percent of total U.S. treasury bonds. It is impossible to delink U.S.-China economy, neither for both countries to engage a full-scale war.
China is the largest trade partner to Indo-Pacific countries but its military expansion brings perils, causing her neighboring countries to take cautions to cope with her. They seek to keep a balance between these two powers, materializing the so called "hedging policy," to form a democratic value alliance and strategic cooperation partnership on the one hand, and on the other hand, to keep differences and seek common ground with China, to guard against rather than confront with China, trying hard to manage the world's largest market and alienate Taiwan.
Taking Japan for an example, its Self-Defense Forces aircrafts made 675 emergency lift-offs against Chinese military aircrafts last year. Japan wished to join "Five Eye Alliance," supported a free and open Indo-Pacific, engaged combined military exercises with the United States and Australia, changed the name of Diaoyutai Islands and monitored the activities of the PLA in East and South China seas. But on the other hand, Japan exerted full effort to improve relations with China, foreign ministers of both countries established hotline months ago; safeguarded the signing of the Regional Comprehensive Economic Partnership (RCEP) by this year-end; expediated the consultation of China-Japan-South Korea free trade agreement. Japan also rejected to invite Taiwan to join the Comprehensive and Progressive Agreement for Trans-Pacific Partnership (CPTPP) master-minded by Japan. Japan did not dispatch high ranking officials to Taiwan and did not open itself to Taiwan for entry during the pandemic.
Days ago, China and South Korea held an economic and trade combined commission to push free trade agreement consultation into the second phase and committed to complete the RCEP before yearend, proceeded to China-Japan-South Korea free trade agreement consultation. Senior Chinese official Yang Jiechi will visit Seoul to discuss the possibility of a visit by Xi Jinping to South Korea.
Facing the unprecedented international situation, Taiwan is the only country abandoned the hedging policy. Not knowing how to hedge and not to allow whistle blowing, what kind of national security is this?
 The author is the dean of the College of Social Sciences, Chinese Culture University (Taiwan).
From: https://udn.com/news/story/7339/4820791