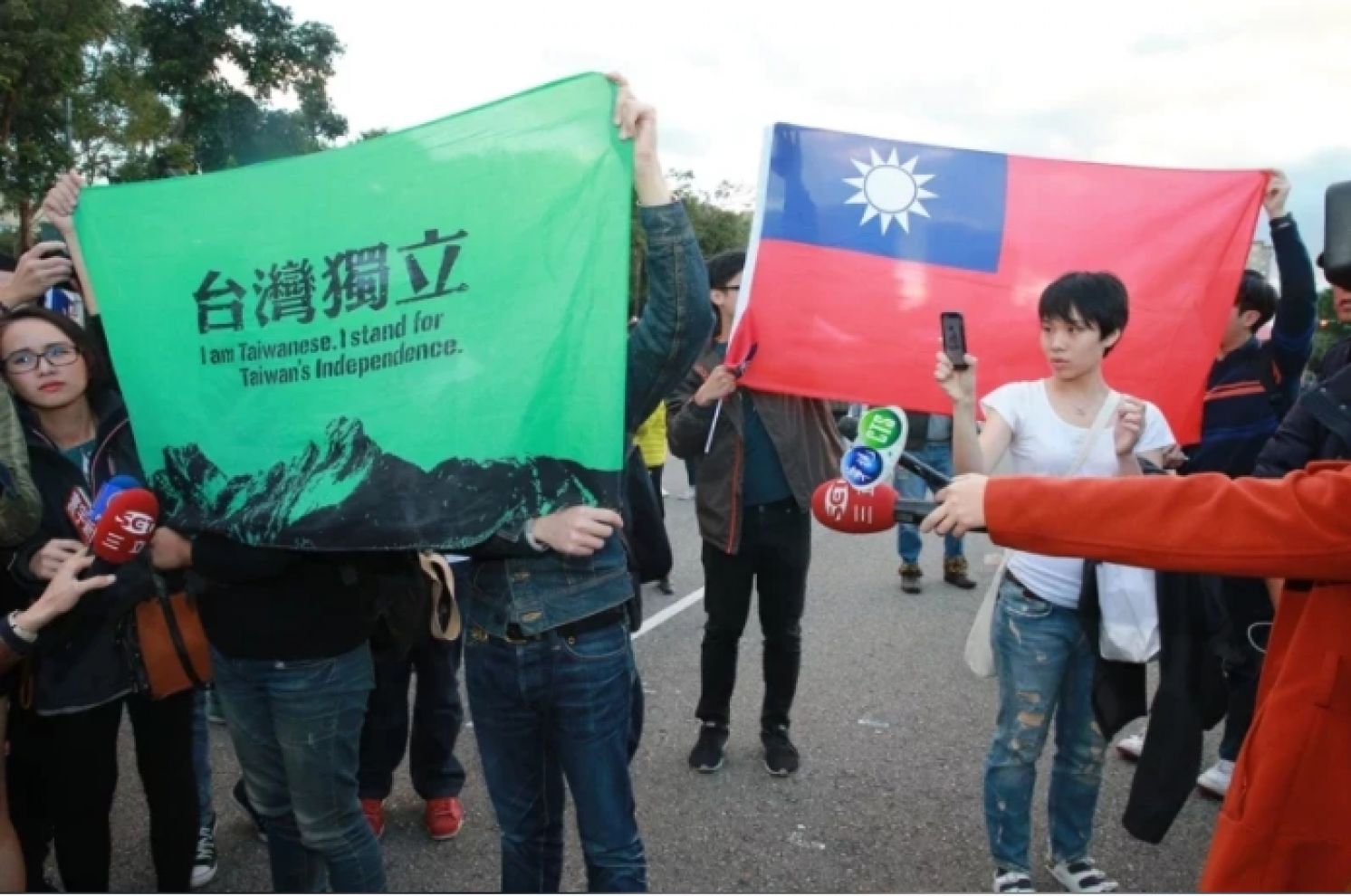 White House Rejects Taiwan Independence Yet Draws Red Line Between Hong Kong and Taiwan
United Daily News, July 8, 2021
In remarks given to American thinktank Asia Society by video conference on July 6, Kurt Campbell, the White House coordinator for the Indo-Pacific, stated that the United States does not support Taiwan independence. The statement has special implications for the United States and China at this sensitive time. 
Daniel Russel, who formerly served as assistant secretary of State for the Asia-Pacific, asked on the spot how much is "too much love" for Taiwan, and how the United States can properly show respect and support for Taiwan, while complying with its long-standing "One China" policy and Taiwan Relations Act? Daniel Russel is Mr. Campbell's successor, and the two are close friends. This question seems to be a prepared quiz to be answered by Campbell. 
In answering this question, Mr. Campbell said on several occasions that he must be very careful to answer this question. "I fully understand that this issue is extremely sensitive." He made it clear that "We support strong unofficial relations between the United States and Taiwan, and we do not support Taiwan independence."
Coincidentally, at the same time, Deputy Prime Minister Taro Aso of Japan expressed on July 5 that if China were to assault or attack Taiwan, then Japan may exercise its limited collective self-defense rights. The United States and Japan will defend Taiwan together. However, the Department of Defense spokesman reiterated that U.S. policy towards Taiwan remains unchanged. No one wants to see the situation turn into conflict, and there is no reason for conflict. Therefore, the United States focuses on ensuring that Taiwan can defend itself. 
Although Financial Times recently reported that the United States is actively preparing for military conflicts in the South China Sea and the Taiwan Strait together with Japan, yet the United States is unwilling to see conflicts and does not publicly admit that it is preparing for war. Therefore, not only did the United States decline to make an extra statement to warn the mainland, instead, it gave Japan a cold shoulder.  
In the absence of effective communication and mutual trust between the United States and China, Mr. Campbell's answer, although it is an academic think tank's statement, is definitely an official policy statement responding to the statement made by China, especially in the time when the United States is worried about the current trend of Chinese nationalism. 
Chinese President Xi Jinping made a passionate speech during the centennial party celebration, in which he appealed to nationalist patriotism. He stated that the Chinese people will never allow any foreign forces to bully, oppress, or enslaved us. Whoever aims to do so will surely be crushed and bloodied by a Great Wall built with the flesh and blood of more than 1.4 billion Chinese people. Concerning Taiwan, Mr. Xi also warned that no one should underestimate the Chinese people's determination, resolution, and powerful ability to defend national sovereignty and territorial integrity. The crowd applauded spontaneously, which was also the time when the audience cheered the most. 
Although this is in line with China's internal political needs, the nationalist sentiment is definitely not conducive to U.S.-China relations. After the centennial party celebration, Washington expects Beijing to calm down and return to normal path of U.S.-China interaction.
After the United States released the news that the foreign ministers of the United States and China might meet on the sidelines in Rome, the Chinese side did not respond, forcing State Department officials to say that there are no arrangements for this meeting at the moment when inquired by reporters. On June 28, the mainland's Ministry of Foreign Affairs even stated that Foreign Minister Wang Yi will attend the conference of foreign ministers in Rome by video presence. Now, even the basic interaction of hand-shaking and greetings will be avoided, which shows that Beijing's attitude is determined. 
However, after the passionate performance of the centennial party celebration, the United States hopes to promote a renewed interaction between the United States and China, including diplomatic, national security officials' meeting, and leaders' summit. Mr. Campbell's video remarks at the Asia Society said that the United States and China will get on an assessment of leaders' summit, and expect to have some kind of contact soon.
Of course, China does not come and go simply by a call. The mainland also has "face" issues and needs to be softened in a diplomatic way. This is what Mr. Campbell's old friend, Dean Wang Jisi of the School of International Studies at Peking University pointed out in the Foreign Affairs: that there has always been an unwritten tacit understanding between the United States and China. The United States respects China's domestic order, and China does not defy the U.S.-led international order. In his article, Wang called for Beijing to continue to seek peaceful reunification of Taiwan if the United States can return to adhering its "One China" policy and not openly support Taiwan's independence. This intention is also reflected in Xi's remarks at the party centennial. 
Mr. Campbell just responded to this call, but Campbell also said that the reason why the international community and the United States clearly expressed their dissatisfaction with Beijing's treatment of Hong Kong in recent years is because they feel that the Chinese people use this to figure out how the international community will respond if they attack Taiwan in the future. "I just want to emphasize that this kind of attempt will be disastrous." 
In other words, the United States is now drawing a red line between Taiwan and Hong Kong. Seeing that the United States has no choice but to recognize the mainland China's governance of Hong Kong, but warns China not to reach out to Taiwan. This is the latest statement of the United States that it supports Taiwan's status quo, but not Taiwan independence.
From: https://udn.com/news/story/122291/5585987