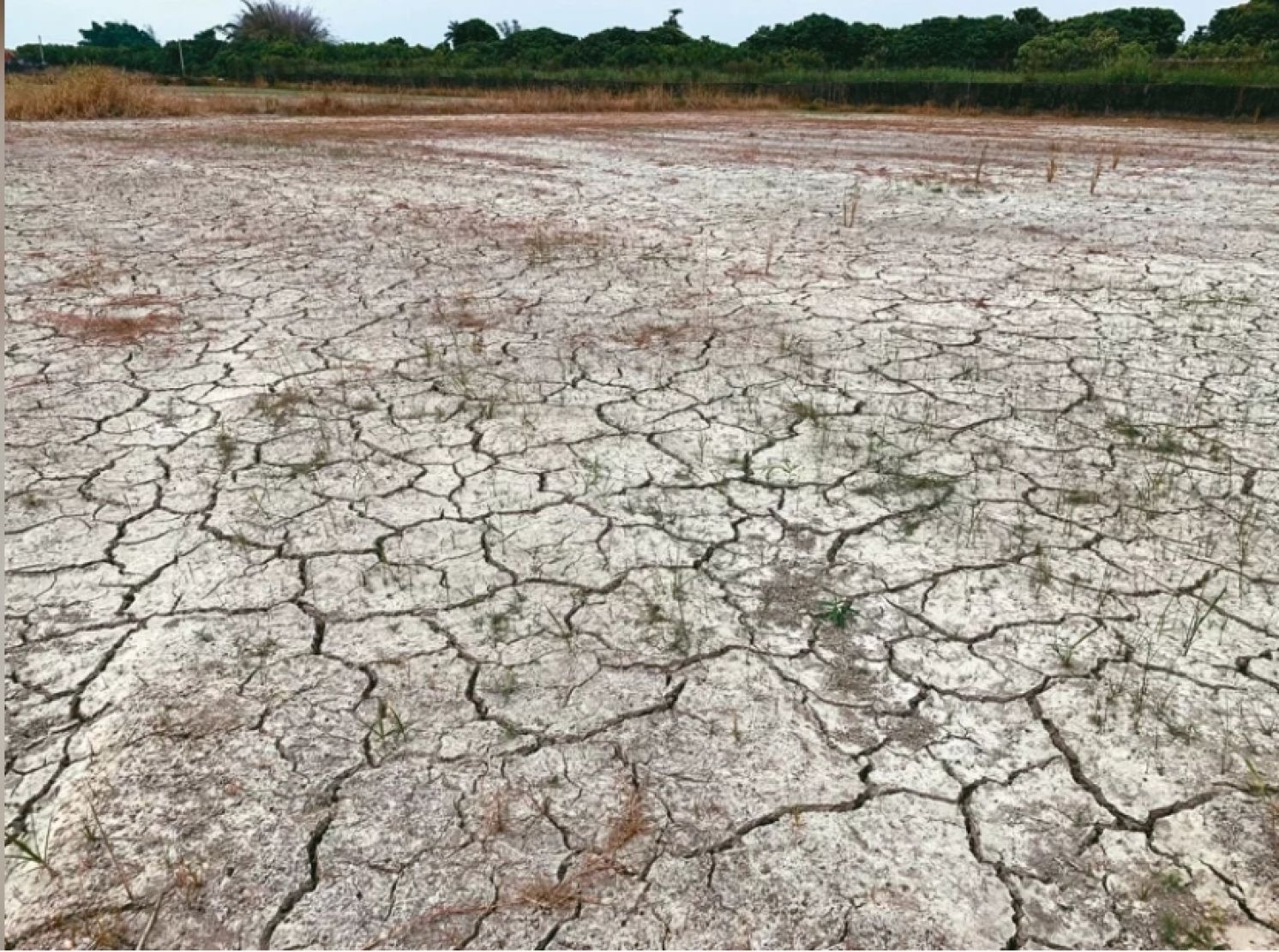 Water Shortage in Taiwan Impacts Global Chips Supply
United Daily News, March 13, 2021
American financial publication Barron's reported on March 10 Taiwan is the home to global semiconductor chip manufacturers, and it consumes huge amount of water in the manufacturing process. Taiwan is suffering from one of the worst droughts in decades. If the current trend continues, then it could further threaten the present supply crunch in semiconductors. And if the drought situation does not improve, companies such as Apple, Tesla, and others may be affected.
Premier Su Tseng-chang indicated on March 12 that Taiwan's science and technology industries are very important, there should be no shortage of water and electricity. The government has accelerated the completion of drilling wells, regional pipelines, and sea water desalination facilities to fight drought, and has alleviated drought conditions to a considerable extent. However, founder Terry Go of Foxconn questioned Taiwan's continued suffering from water and power shortages. He asked, "Where are today's Li Kwoh-ting and Sun Yun-suan?" referring to government officials who oversaw Taiwan's economic transformation in the 1970s and 80s.
According to the Taipei Water Department, the top 10 water users in Taiwan in 2020 are: TSMC, China Steel, CNPC, AU Optronics, Innolux, Dragon Steel, UMC, Micron Technology Taiwan, Formosa Plastics and Unimicron Technology Corporation. Among them, the electronics and manufacturing industries account for the majority. The Taiwan Semiconductor Manufacturing Company, or TSMC, is the foremost consumer of water in Taiwan.
TSMC Chairman Mark Liu said on March 12 that water shortage is a countrywide issue, TSMC will surely work hard to save water, and promote green manufacturing with its supply chains. He is very confident to tide over all difficulties as it did in the past.
Go indicated that Taiwan's efforts in epidemic prevention have been world-acclaimed, Taiwan should also demonstrate to the world that it can well handle the water shortage problem, so as to lessen the apprehension of its customers in the semiconductor industry. During Chinese New Year, he asked Morris Chang, founder of TSMC, for whom is he most grateful? Chang replied the late Minister of Economic Affairs Li Kwoh-ting for his far-sightedness. Go stated that the government should have short, medium and long-term plans at this time. He suggested that the premier convenes a high-level national conference on water, land, population, housing and other issues.
Minister of Economic Affairs Wang Mei-hua said that chips manufacturing is Taiwan's optimal strength, and of course water must be sufficiently supplied. The purpose of managing water-saving measures now is to ensure that people and industries are able to maintain normal livelihoods and production until the end of May. The up-to-date assessment is that production and supply can be maintained, but relatively larger water-saving measures must be taken.
President Tsai Ing-wen visited Keelung, known as the "rain capital" of Taiwan, on March 12, and prayed for the rain to fall in the central and southern Taiwan during her visit to a temple. President Tsai said that she believes that Taiwan's economy will continue to grow in a healthy way in the next few years, she emphasized that people must be united to deal with the drought and other difficulties, and she believes that the gods will bless Taiwan's peace and security.
Spokesman Luo Bing-cheng of the Executive Yuan indicated that water supply is tighter in the south than in the north. When inspecting Toufen mobile water resources recycling center in Miaoli, Premier Su said the mobile water purification machinery is an idea of a "mobile water plant," and the government will invest more to cope with water situations across different regions of Taiwan.
From: 
https://udn.com/news/story/122025/5314690
https://udn.com/news/story/6811/5309659