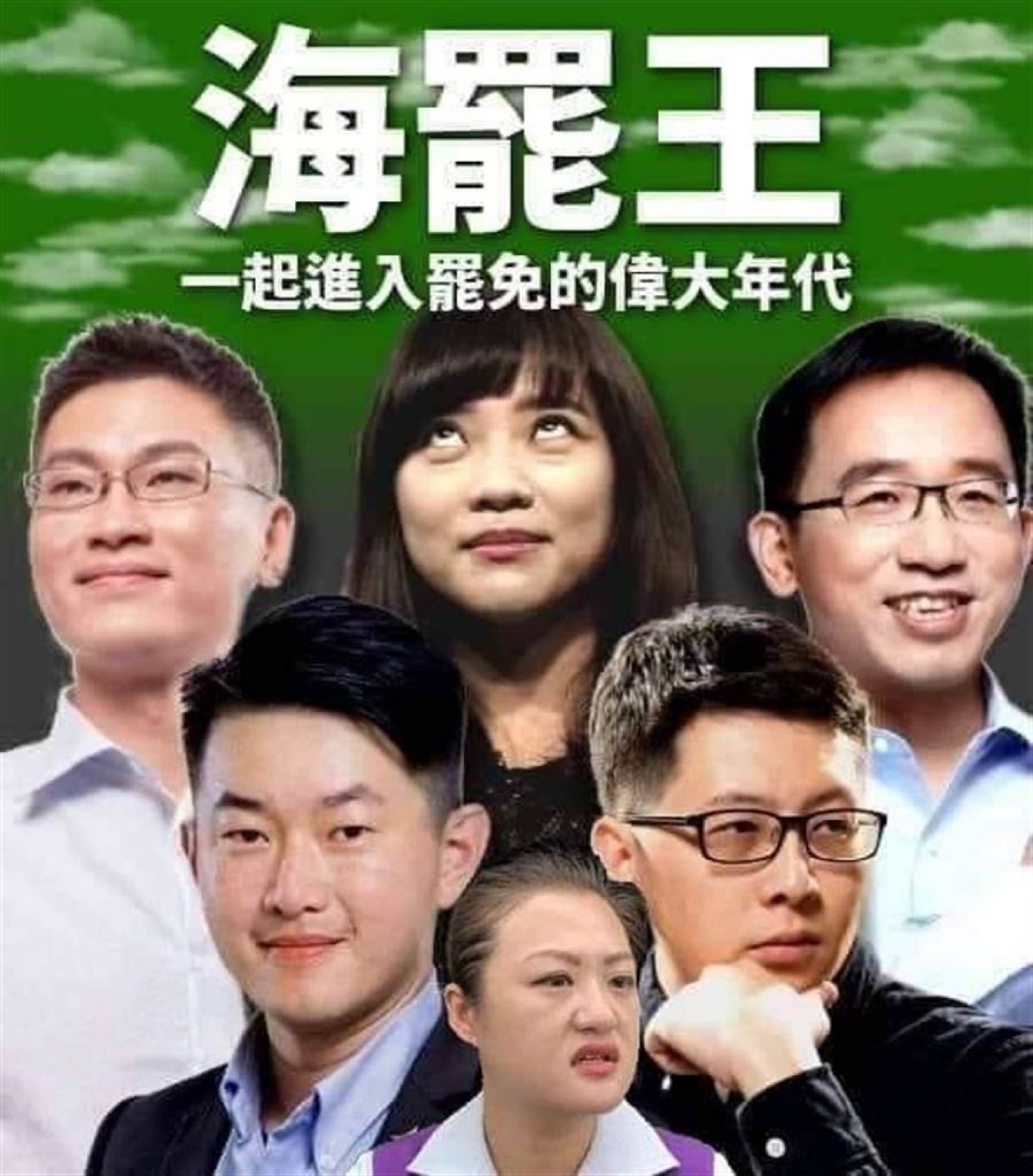 To Do Han Justice, Wave of Recalls Spreading Like Wildfire Across Taiwan
China Times, June 9, 2020
After Kaohsiung Mayor Han was recalled on June 6, a wave of recalls is spreading like wild fire from southern to northern Taiwan, with Kaohsiung Councilwoman Huang Jie, who is affiliated with the New Power Party, as the main target. The registration for the recall of Huang restarted on June 8.
Meanwhile, Mayor Han's fans and the Blue Sky Action Alliance heatedly protested against Democratic Progressive Party members, Taoyuan Councilman Wang Hao-yu, and Taipei Councilman Liang Wen-jie, who made a fuss over the sudden death of Kaohsiung City Council Speaker Hsu Kun-yuan. The protesters requested that both Wang and Liang apologize and step down. The pro-Han groups even applied for rally in Taipei on June 13 and 14, to do Han justice.
A Storm is Brewing!
On June 8, Councilwoman Huang went to Kaohsiung Municipal Funeral Home to pay her condolences to the late Speaker Hsu. To everyone's surprise, Huang was crying when coming out. It is said that she cried because she was very upset when the Director Wu Chiu-li of the Bureau of Legal Affairs whispered to her: "There is no need for you to come," seeing her not wearing a mask but wearing a deep red rouge instead.
At the same time, the registration for the recall of Huang started, with 100 registrations within an hour and over 11,000 up to now, boosting the confidence of the organizers. They plan to recall Huang before the by-election of Kaohsiung mayor.
Huang once posted in her Facebook that "she is not obsessed with the job" and emphasized in an interview that she respects the rights of citizens. However, she deeply regrets that she has become the main target of the retaliatory attack. Huang originally planned to celebrate the successful recall of Mayor Han by giving out banana pancakes and chocolates. On June 8, she suddenly cancelled the plan.
As Councilman Wang's wording in the announcement of Council Speaker Hsu's death is considered by some Internet users as teasingly derogatory, Taoyuan Councilman Chan Jan-tsun, who is affiliated with the KMT, and fellow Han fan, "Brother Almond," have called on people to "march on" Wang. 200 some later protested in front of Wang's service office with barrages of eggs and waterballs. The heated protest resulted in three people taken away by the police.
Chan counted in details Wang's controversial behaviors in the past, describing Wang as inhumane, making a fuss over many an event, and not knowing that he will be a subject to recall soon.
On the other hand, Councilman Liang posted in his Facebook after the death of Council Speaker Hsu that " That's very scary. Is there a big gambling stake on it?" His comments have attracted lots of criticism from every sector. Consequently, the Blue Sky Action Alliance has gathered tens of Han fans to protest in front of Liang's service office by tossing paper money around. They angrily denounced Liang as "cold-blooded and not humane," asking Liang to apologize publicly in three days or face recall.
From: https://www.chinatimes.com/newspapers/20200609000427-260102?chdtv