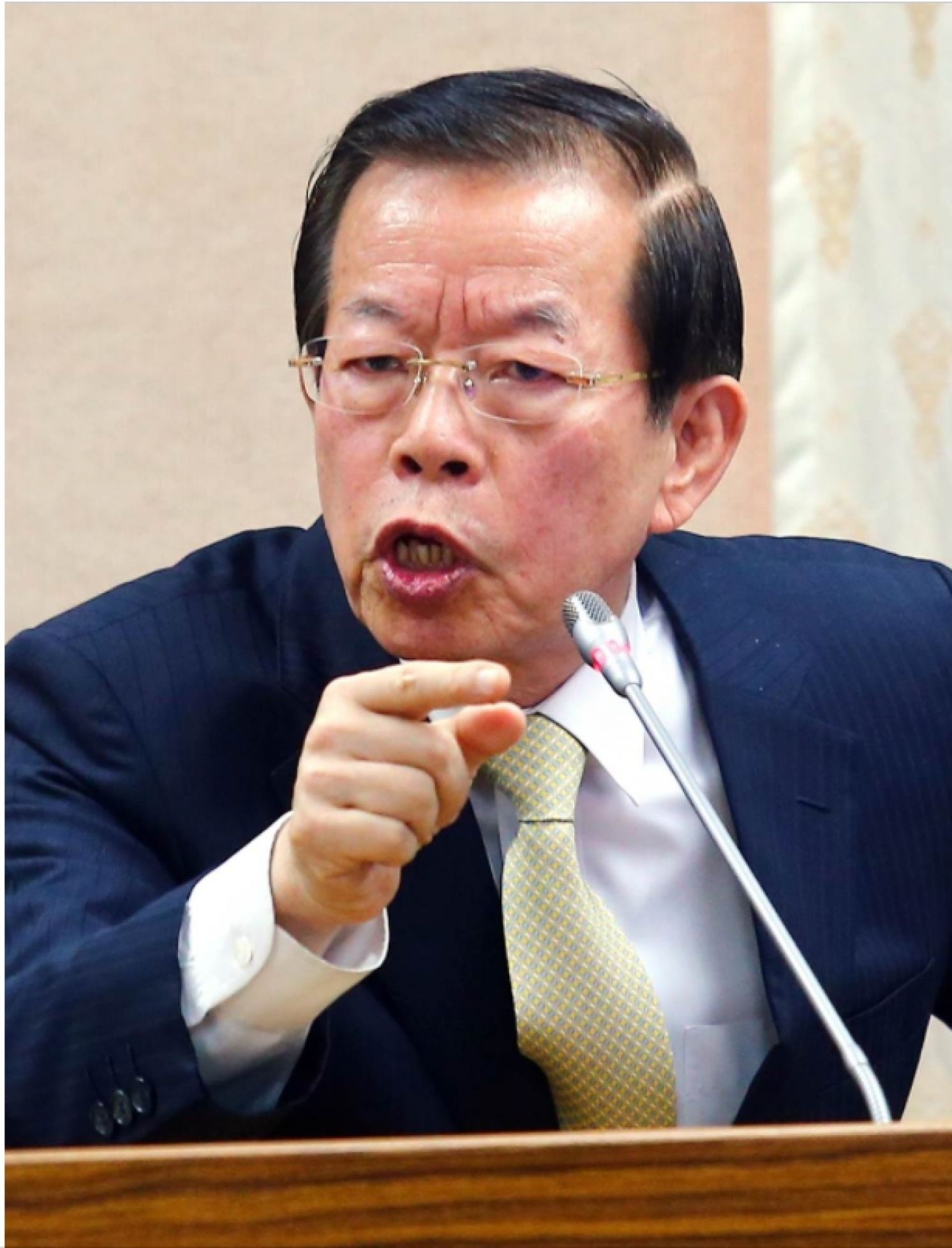 This Week in Taiwan 0418-0424
April 20: A Taroko Express train of the Taiwan Railways Administration (TRA) crashed with a construction vehicle that slipped onto the track on April 2, killing 49 people. Minister of Transportation and Communications Lin Chia-lung resigned, and the Executive Yuan announced on April 19 that Deputy Minister Wang Kuo-tsai will take over as minister, and Railway Bureau chief Hu Hsiang-lin will become deputy minister, effective April 20. 
The chief executive of the Taiwan Railways Administration has been left vacant for more than three months. Premier Su Tseng-chang agreed to raise the current deputy executive Tu Wei, recommended by Wang, to the position of chief executive. Premier Su expects that the new minister and director will launch a new wave of reforms to the TRA. 
April 20: Nanya Technology Corporation, a dynamic random access memory (DRAM) manufacturer, announced that it will spend NT$300 billion (about US$10.7 billion) over three phases to build Taiwan's first 10-nanometer proprietary technology DRAM plant in New Taipei.  The construction is planned to start at the end of this year and mass production in 2024. According to President Wang Wen-yuan of the parent Formosa Plastics Group, the investment of NT$368 billion (about US$13.2 billion) in New Taipei will mark the group's largest scale investment to date in the technology sector. 
April 22: The Taiwan Semiconductor Manufacturing Company (TSMC) held an interim board of directors meeting to approve spending US$2.8 billion expand the production capacity of its Nanjing plant in mainland China and cutting into the 28-nanometer manufacturing process that has not been expanded in seven years. The project will increase the production capacity by 40,000 pieces. TSMC hopes to begin mass production in the second half of this year and reach full production of 40,000 pieces by the middle of 2023.
April 23: The Armed Forces is conducting its Hankuang military simulation No. 37 from April 23 to April 30 for eight days, seven nights, setting the longest record in history. 
China's People's Liberation Army (PLA) will likely use the year of 2021 as a basis to infringe on Taiwan. The exercise incorporates various advanced armament parameters of the PLA into computer-simulated scenarios. It is reported that the aircraft carrier Shandong, J-20 stealth fighter, and all kinds of missiles are included in the simulated ranks of forces invading Taiwan. In order to avoid group virus transmission, only about 300 people reported to the Joint Operations Command Center for drills.
April 23: The Ministry of Finance announced that it had signed an agreement by video conference with the Central American Bank for Economic Integration (CABEI) to establish a national office in the Republic of China (Taiwan). This is the first time that an international economic organization is setting up a branch in Taiwan under the country's official name. The branch will be CABEI's first national office in Asia. 
April 24: Japan is planning to discharge diluted Fukushima nuclear power plant waste water containing tritium into the sea in two years. Ambassador Frank Hsieh, representative to Japan, stated that Taiwanese nuclear power plants also discharge tritium-containing waste water, invoking controversy. On Facebook, Hsieh posted a data table presenting discharge of radioactive waste water from the Second Nuclear Power Plant, proving that Taiwanese nuclear plants do dispose radioactive tritium-containing waste water, among other radioactive substances. 
In response, the Atomic Energy Council, Executive Yuan, stated that nuclear power plants around the world discharge radioactive waste water, but Japan is planning this time to discharge groundwater flowing through the melted furnace core, while the waste water discharged by Taiwan is tritium-containing waste water after undergoing a treatment process. The sources are obviously different, and Taiwan discharges tritium-containing waste water far under internationally permissible standards. 
April 25: Taiwan saw its first domestic case of the coronavirus (COVID-19) in two and a half months. The Central Epidemic Command Center (CECC) announced on April 23 that an Indonesian cargo pilot of China Airlines flying from Taiwan to Australia was confirmed positive in Australia, tracing his contacts in Taiwan. His 10-year-old son and another China Airlines cargo pilot also tested positive. The three had traveled together to the Taipei Mosque on April 16, the same day when some 400 people were inside the building. The child is classified as a local case. The CECC conducted expanded testing on 1,272 China Airlines crew members. Until April 25, more than seven China Airlines pilots have tested positive, but the source of infection remains unknown.