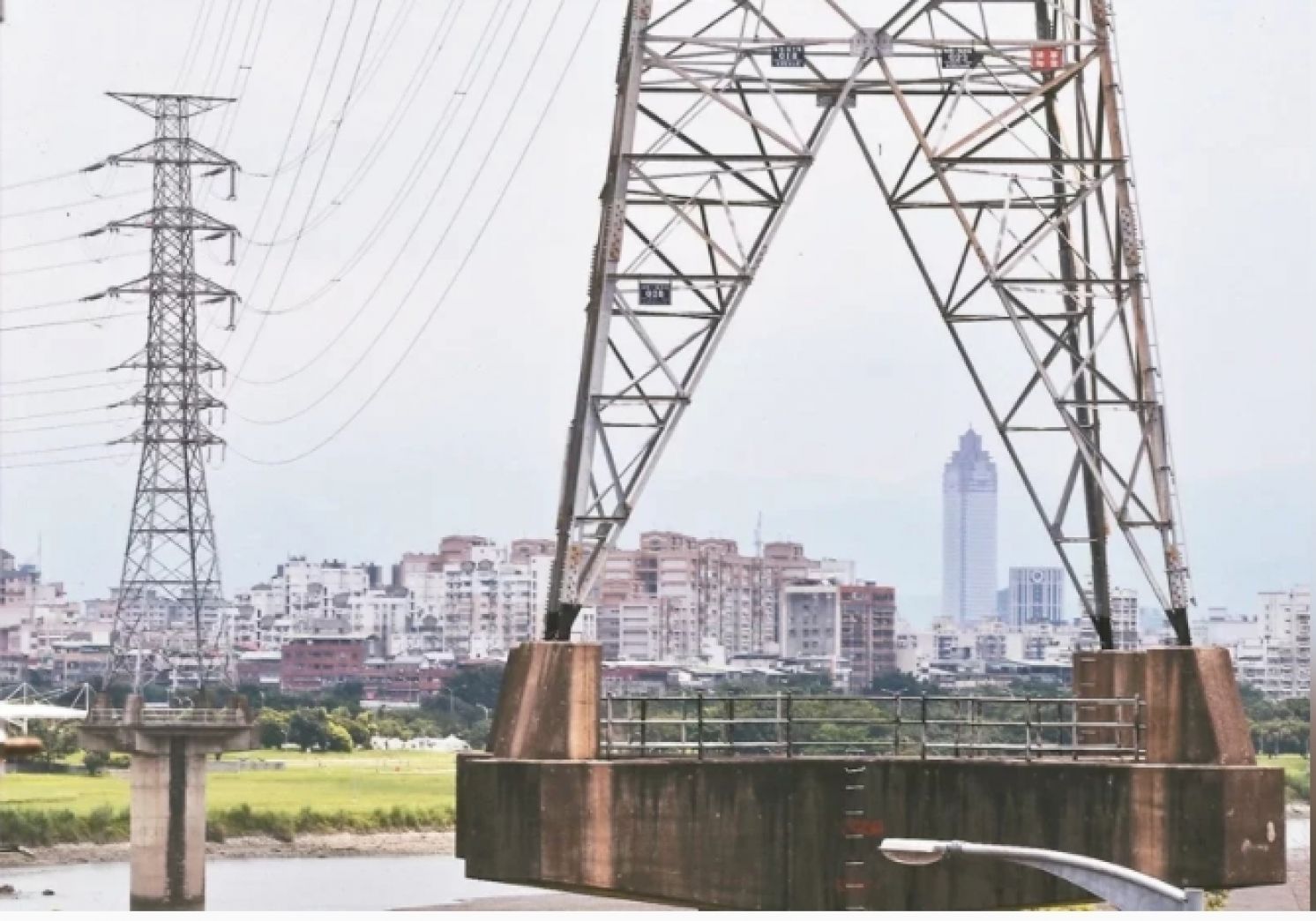 Taiwan Should Seriously Review its Energy Policy
Economic Daily News Editorial, May 21, 2021
Two units of Taipower's Xingda Power Plant tripped on May 13, causing power outages in some areas. Officials from President Tsai Ing-wen, Premier Su Tseng-chang, Minister of Economic Affairs Wang Mei-hua, to the chairman of the Taiwan Power Company (Taipower) have all emphasized that the incident was not related to electricity shortage. Power grid malfunction and staff negligence caused it. But Xingda Power Plant screwed up again on May 17 with a generator breaking down first while electricity demand continued to rise, and hydropower rendered no help. In order to maintain the balance of power supply and demand, it prompted emergency power cut and blackout again. The officials apologized this time around, no longer denying the lack of power. Taipower explained that the units were under annual maintenance and repair and have not yet resumed work, and the power consumption reached a new high, resulting in insufficient power supply. It finally admitted that it was related to power shortage. 
Two major power outages in just five days and community outbreak of the coronavirus (COVID-19) accumulating thousands of cases. They not only caused public panic and grievances but also made the people lose faith and trust in the government energy transition policy and commitment of power stability. Especially the hottest months of June, July, and August have yet to come, and there is no sign of a slowdown of the epidemic, people are very worried that there may be more power cuts and blackouts in the near future due to power outages and power shortages.
Reflecting on the scenario of a power outage on May 13, Taipower's peak operating reserve rate showed over 10 percent, a green light (that amounts to 3.65 million kilowatts). But the culprit's unit 2 and 4 of Xingda Power Plant generate only 1.05 million kilowatts, and caused other units at Xingda and ones elsewhere in Taiwan to shut down successively. Obviously, the actual operating reserve rate was much lower than that displayed by Taipower. Further deducting the solar photovoltaic 3 million kilowatts after dark (accounting for 8.2 percent of the operating reserve rate), the actual remaining operating reserve rate in the evening was less than 2 percent. It is no wonder that Taipower has been adjusting the operating reserve rate to less than 7 percent in recent days. Taipower fell into a predicament that its capacity is insufficient to maintain power system stability. One factor of May 17 power outage involved the inability of using hydro power, which also highlighted problems of the vicious cycle of water and power shortage.
The power outages on May 13 and May 17 also vindicates the warning of then Minister of Economic Affairs Woody Du in 2014: "mothballing of the fourth nuclear power plant and succeeding decommissioning of thermal power plants, estimates Taiwan's power generation reserve margin rate dropping to 5.4 percent and leading to risks of power rationing and rolling blackouts by 2021." The prophecy has unfortunately come true.
Ironically, Minister Wang explained the major reasons for the power outage on May 17 as climate change that has caused abnormally high temperatures, resulting in a substantial increase in electricity consumption. And Taiwan's booming economy has had many manufacturing industries producing 24 hours a day, which led to a substantial increase in industrial electricity consumption. But this just exposed the Ministry of Economic Affairs (MOEA) outrageously wrong in its estimation of electricity demand. It also slapped the face of Vice Premier Shen Jong-chin, who stated in August 2019 as economic minister that Taiwan would  have given the additional investment of NT$2.6 trillion (about US$93.4 billion) in semiconductors, return of overseas Taiwanese businesses, advent of electric vehicles, economic growth, and other electricity demands, the reserve margin rate is estimated to exceed 15 percent and the operating reserve rate would exceed 10 percent in 2030. Shen promised that there would be no electricity shortage and guaranteed stable power supply. The promise was broken even earlier than expected. 
Statistics from the MOEA show that because of poor water conditions and development of photovoltaics and offshore wind power fell shy of expectation, the generation and share of renewable energy did not increase but decrease instead; from 15.2 billion kWh (5.6%) in 2019 to 15.1 billion kWh (5.4 percent) in 2020. Regarding the offshore wind power, EU representatives accused localization requirements "unrealistic and excessively bureaucratic," violating WTO and international rules. This inevitably affected the wind power progress and made the goal of 20 percent green power by 2025 unattainable. In addition, the solar photovoltaic power reduced to zero at night, which made it hard to cope with the night peak challenge, and may even trigger a power outage at night. Furthermore, the 8th and 9th units of Datan Power Plant are involved in environmental protection and ecological disputes, whether they can supply power in 2023 remains to be seen. Power supply is difficult to grow in the short term. 
Taiwan was among few countries which saw economic growth and increased energy demand (by 2 percent) during 2020, when the pandemic raged. And electricity prices have stopped rise for three consecutive years. It not only did not reflect costs, but caused electricity consumption to continue to grow. The current stay-at-home economy of virtual classes and works from home has caused the household electricity to soar. And the hot summer has yet to arrive. If the pandemic does not ease, then the demand for electricity will only increase unabated.
When the epidemic worsens, and the temperature rises, the problem of insufficient power supply is imminent. If there is any slight mistake, it is likely that power tripping, power shortages, power cuts, and blackouts will occur. President Tsai declared in March that "Taiwan is at a critical moment of energy transition. The four major policy goals of promoting green energy, increasing natural gas, reducing coal-fired, and achieving nuclear-free are to pursue not only a stable power supply but also hoping that the sources of power generation are in line with international trends." They have obviously met severe challenges. Don't the circumstances warrant a serious review of the current policy of energy transition? 
From: https://money.udn.com/money/story/5628/5474069