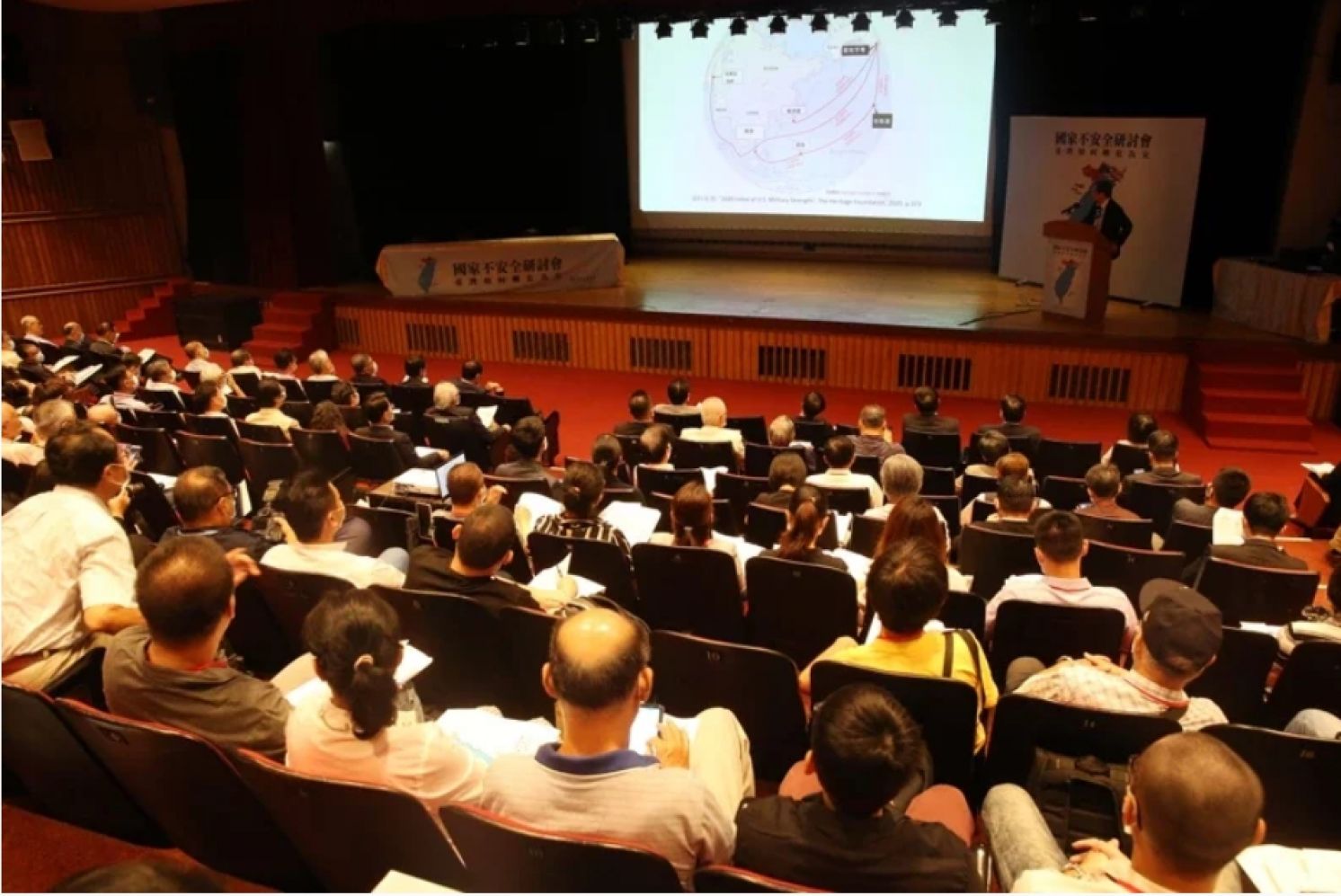 Scholars Discuss Taiwan's Security Challenges
United Daily News, August 23, 2020
In the seminar "National Insecurity: How Taiwan Can Avert Crisis and Ensure Security" held by the Ma Ying-Jeou Foundation on August 22, participating scholars indicated that there are three sources of insecurity for Taiwan: Namely, the United States has the intention but not enough strength to defend Taiwan; mainland China is ready with accumulated power; while Taiwan is preoccupied with power struggles, at home and abroad. Some scholars thought that Taiwan is currently in the most disadvantageous position.
Professor Emeritus Chao Chun-shan of the Graduate Institute of China Studies, Tamkang University, opined that under current circumstances Taiwan is very insecure. In current triangular relations among the United States, China, and Taiwan, there exists the situation of "two balls, one strike." U.S.-Taiwan relations is good, but U.S.-China relations has come to the worst point since the two countries established diplomatic relations in 1979, while cross-strait relation is very tense. This "two balls, one strike" will probably result in an "easy out" for Taiwan. Chao said that he is not here to criticize or discourage Taiwan. Chao just thinks that the United States will not go to war for Taiwan independence, unless it involves unalienable interests.
Chao further indicated that, for a long time, China has put its hope on the Kuomintang (KMT) administration and even more hope on Taiwanese people. But now, there is no mutual trust between mainland China and the ruling Democratic Progressive Party (DPP) in Taiwan. What is worse, China now is suspicious of KMT and at the same time disappointed at it. So now China will no longer put its hope on KMT.
Su Chi, chairman of Taipei Forum and former secretary-general of the National Security Council, stated that there are three sources of insecurity for Taiwan: First, the United States is too far away, although it has the intention to defend Taiwan, it might not have enough ability. In addition, U.S. carriers on average are over 28.6 years old, and maintaining them takes far too long. On top of that, in the 18 war games conducted by Pentagon and Rand Corporation in recent years, the United States lost every one to China's People's Liberation Army. Consequently, the United States is not so confident to make such a sacrifice for Taiwan.
Su futher expressed that secondly, China is ready with accumulated power. In the past, the Chinese public opinion favors Taiwan, but now the number of mainland Chinese favoring Taiwan has decreased. As a consequence, Taiwan has lost its last line of defense. China now does not care about Taiwan's public opinion, nor does it care about that of the international community. Third, Taiwan is preoccupied with infighting. They fight against each other to the point that national security is no longer a concern.
Dean Chao Chien-ming of the College of Social Sciences, Chinese Culture University, raised the question of what cross-strait policy Taiwan needs under such a disadvantageous situation. Chao asserted that first the president should conduct peaceful dialogue with China. Second, Taiwan should improve its international status on sovereignty. Third, Taiwan should be able to participate in the international economic integration.
From: https://udn.com/news/story/6656/4803051