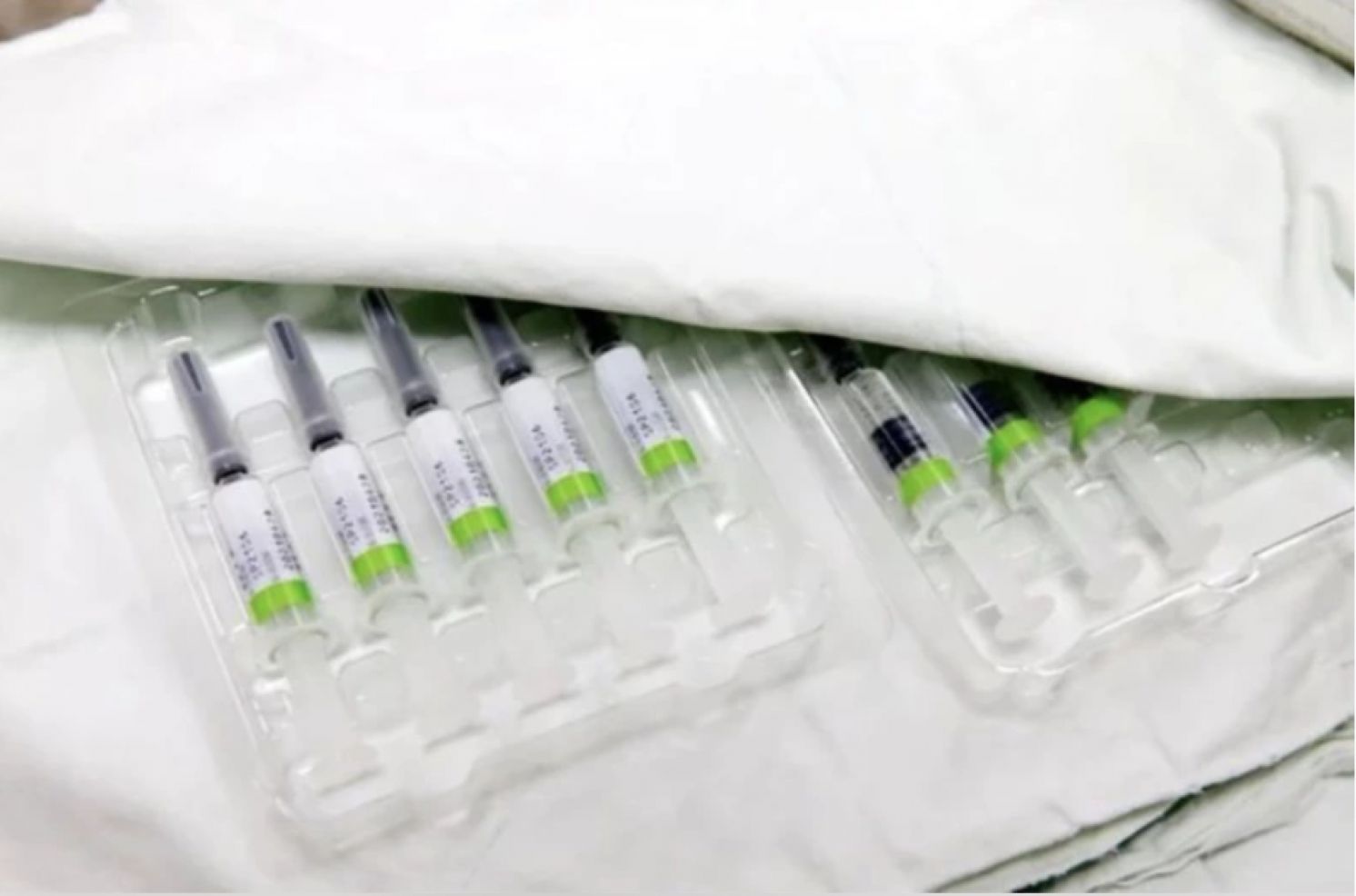 Proposal to Mix Moderna with Medigen Controversial, Clinical Trials to Start Next Week
United Daily News, September 16, 2021
Coronavirus (COVID-19) vaccines remain in short supply in Taiwan, as only 34,000 people were inoculated with the second dose, while some 3 million people are anxiously waiting for their second dose. Institutional Review Board of the National Taiwan University Hospital (NTUH) approved the clinical trial of "mixing Moderna with MVC vaccine" on September 14 and the mixing is now under review of the Central Epidemic Command Center (CECC). Minister of Health and Welfare Chen Shih-chung, who heads the CECC, stated yesterday that academically the two vaccines could be mixed and if everything went well the clinical trial could begin next week.
Chen Admits: No Such Mixing in Other Countries 
Dr. Hsieh Si-min of the NTUH Division of Infectious Disease, who was in charge of phase 2 clinical trial of the MVC vaccine and is currently responsible for the mixing clinical trial, said the immune response of the mixing would have its initial result in late October and by then enough data would be available for CECC or clinical doctors for further vaccination.
Minister Chen admitted that there is no case of mixing mRNA vaccine with protein subunit vaccine in foreign countries, but "that doesn't mean Taiwan cannot do it, plus, if we don't do it, Taiwan can never be ahead." Spokesman Chuang Jen-hsiang of the CECC stated that the mixing proposal is under review because Moderna, Inc. needs to be notified and CECC needs to agree to the use of public vaccine for the trial.
According to Taipei Mayor Ko Wen-je, even the phase 3 clinical trials of the Medigen vaccine alone have not been completed, let alone clinical trials for the mix-and-match plan. What phase clinical trials is the current mix-and-match proposal? The government's proposal to mix and match the domestic Medigen with foreign imported vaccines is beyond his formal medical school training and understanding.
Chong In-wen, president of Kaohsiung Medical University and convener of the COVID-19 vaccine experts meeting, stated that safety should not be an issue for the mixing of vaccines and unless neutralizing antibody is proved to be better than other combinations the expert meeting won't recommend the said mixing. Mixing Moderna with Pfizer-BioNTech has been approved in Canada and several European countries. Therefore, such a plan seems more promising in Taiwan.
Former Director Su Yi-jen of the Centers for Disease Control stated that "the vaccine that has only been granted emergency use authorization (EUA) by Taiwan cannot expect to be treated equally with international vaccines that have completed with phase 3 clinical trials." But under the endorsement of the President and Vice President, Medigen Vaccine Biologics Corporation can do whatever it wants. Academia and the medical profession should hold the line and disregard political consideration. It is only acceptable to mix Moderna with BioNTech vaccines.
Hsieh stated that the clinical trial to mix Moderna with MVC vaccine will include 220 participants from 20 to 70 years of age. Participants who have taken the first dose of Moderna for eight (8) to 12 weeks will be divided into two groups alternately and randomly. One group will receive Moderna vaccine while the other received MVC. Blood samples will be taken at zero, 14th, 28th day, and third and sixth months to test for neutralizing antibody.
Hsieh Si-min Stresses Need to Solve Problem of Unstable Vaccine Supply
Hsieh stressed that same as in other countries the mixing trials in Taiwan are to solve the problem of unstable supply of vaccine. Although academically Moderna is mRNA vaccine, but its antigen is originated from the U.S. National Institutes of Health, same as the Medigen vaccine.
Yang Jhih-lung, a retired elementary school principal in Keelung, received a first dose of Moderna vaccine but flatly refused to take MVC as second dose. Yang emphasized that he was not unsupportive of domestic vaccine, the reason for his refusal is that the Medigen vaccine has neither followed scientific examination procedure nor received any international certification.
From: https://udn.com/news/story/122190/5749460