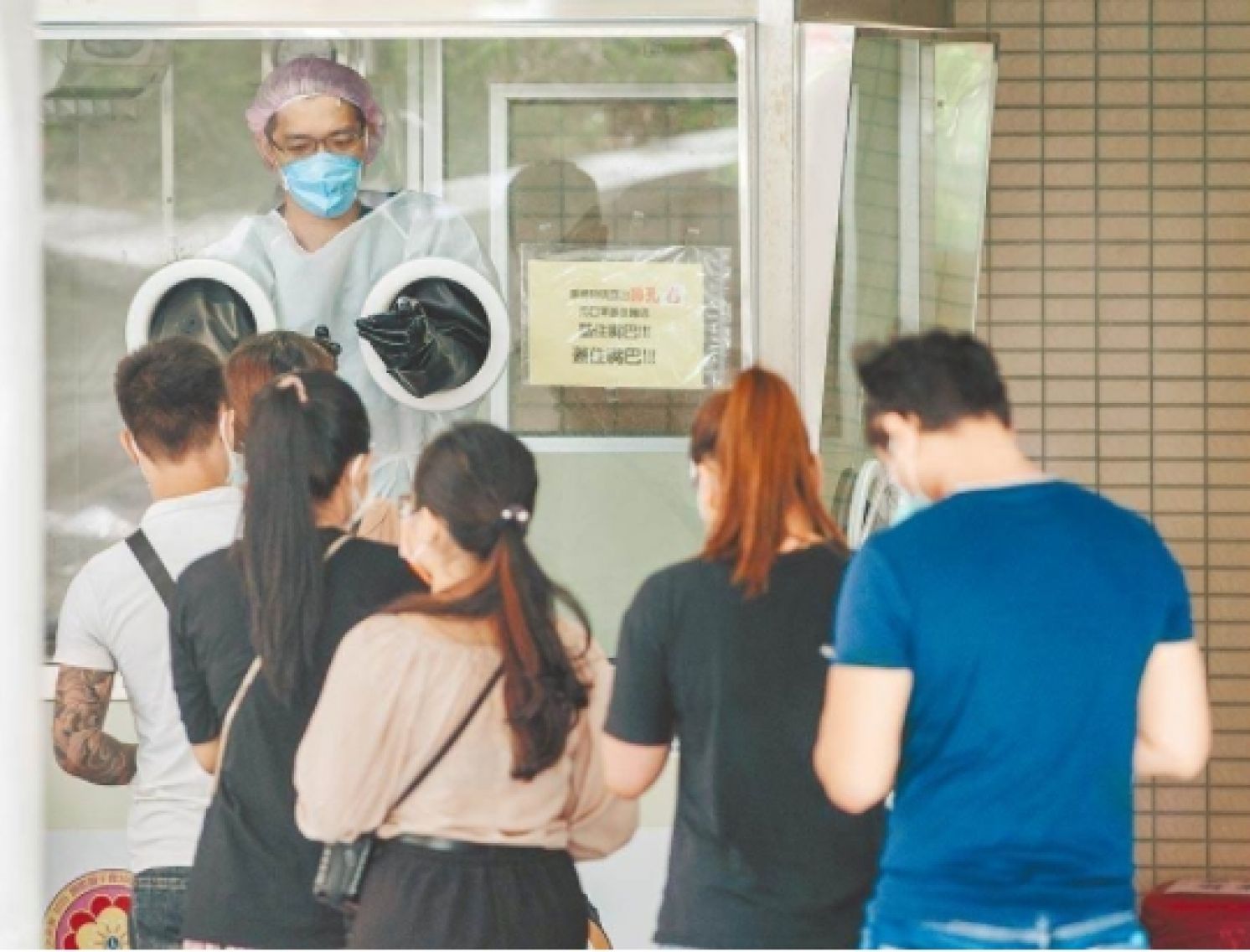 Delta Variant Invades Communities in Taiwan, Testing Expanded in Certain Villages
United Daily News, June 27, 2021
The Delta variant of the coronavirus (COVID-19) has invaded communities in Taiwan, according to Minister of Health and Welfare Chen Shih-chung, who heads the Central Epidemic Command Center (CECC). In the Pingtung taxi driver cluster infection case, six out of 12 cases tested positive for the Delta variant. These are the first domestic cases of the Delta variant in Taiwan. Minister Chen reiterated the importance of expediting testing, expanding identification of potential contacts and footprint leading to the infection.
On Pingtung's cluster infection, the CECC announced on June 26 five emergency measures, including precise epidemic investigations, expansion of identification of potential contacts and testing, arrangement of isolation in quarantine hotels, and polymerase chain reaction (PCR) testing before the isolation period ends.
Minister Chen further indicated that, starting June 24, testing sites will be set up in the local communities for the potential contacts to take tests. Disinfection in public places where the confirmed cases have been to will be launched. In addition, infection control and reporting by local medical facilities will be strengthened.
In order to avoid further cluster infection, places including local supermarkets, restaurants, and traditional markets will be closed for three days, level 3 alert will be stringently implemented, and mask wearing will be required at all times in working and outing.
Pingtung County Magistrate Pan Meng-an stressed that he will strengthen the control measures on the Fenggan and Shanyu villages in Fangshan Township and will strictly implement level 3 alert measures such as precise epidemic investigations, expanding identification of potential contact and testing. Pan appealed to the public not to go out and to receive inoculation in order to increase protection against the coronavirus.
Experts advised that testing should be expanded in hotspots for Delta variant is very infectious. Minister Chen emphasized that, not only people in hotspots, people in the whole villages should also take the testing, and potential contacts duly isolated. To increase the breadth of testing, Chen said that the testing price for one PCR will be lowered to NT$3,500 (about US$125). 
What is more, starting from June 27, passengers from "high risk countries," such as Brazil, India, the United Kingdom, Peru, Israel, Indonesia and Bangladesh, will have to stay in the quarantine centers once entered Taiwan. These centers are open for reservation starting from 8 PM on June 26.
From: https://udn.com/news/story/120940/5560506