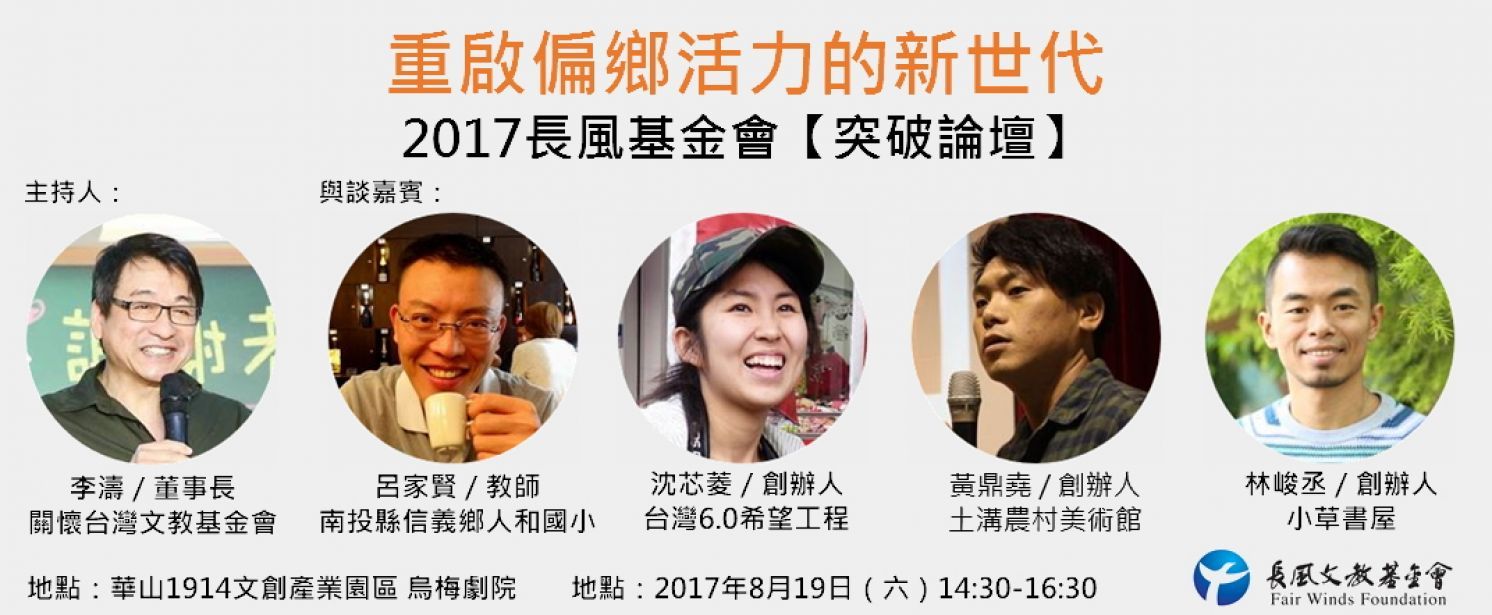 A New Generation Reigniting Vitality in Rural Communities
The 2017 Breakthrough Forum series focus on the future of Taiwanese youth. This session is moderated by Lee Tao, chairman of the Caring for Taiwan, and features four young leaders dedicated to promoting Taiwan's rural areas and local culture: Lu Chia-hsien (elementary school teacher in Nantou), Huang Ting-yao (founder of Houbi Togo Art Museum in Tainan), Lin Chun-cheng (founder of the Can and Grass Book House), and Shen Hsin-ling (founder of Since 2001). The panelists will not only share their experiences serving Taiwan's rural communities and local development but also identify current obstacles and their hopes for Taiwan's future.
1. This event is free, but seats are limited. The organizer is entitled to shorten or postpone the registration period.

2. When registering, please provide an accurate e-mail address. In order to maintain the quality of our events, the organizer may approve or deny attendees.

3. The organizer reserves the right to modify the event agenda or speaker(s). Any adjustments will be posted on the event page.