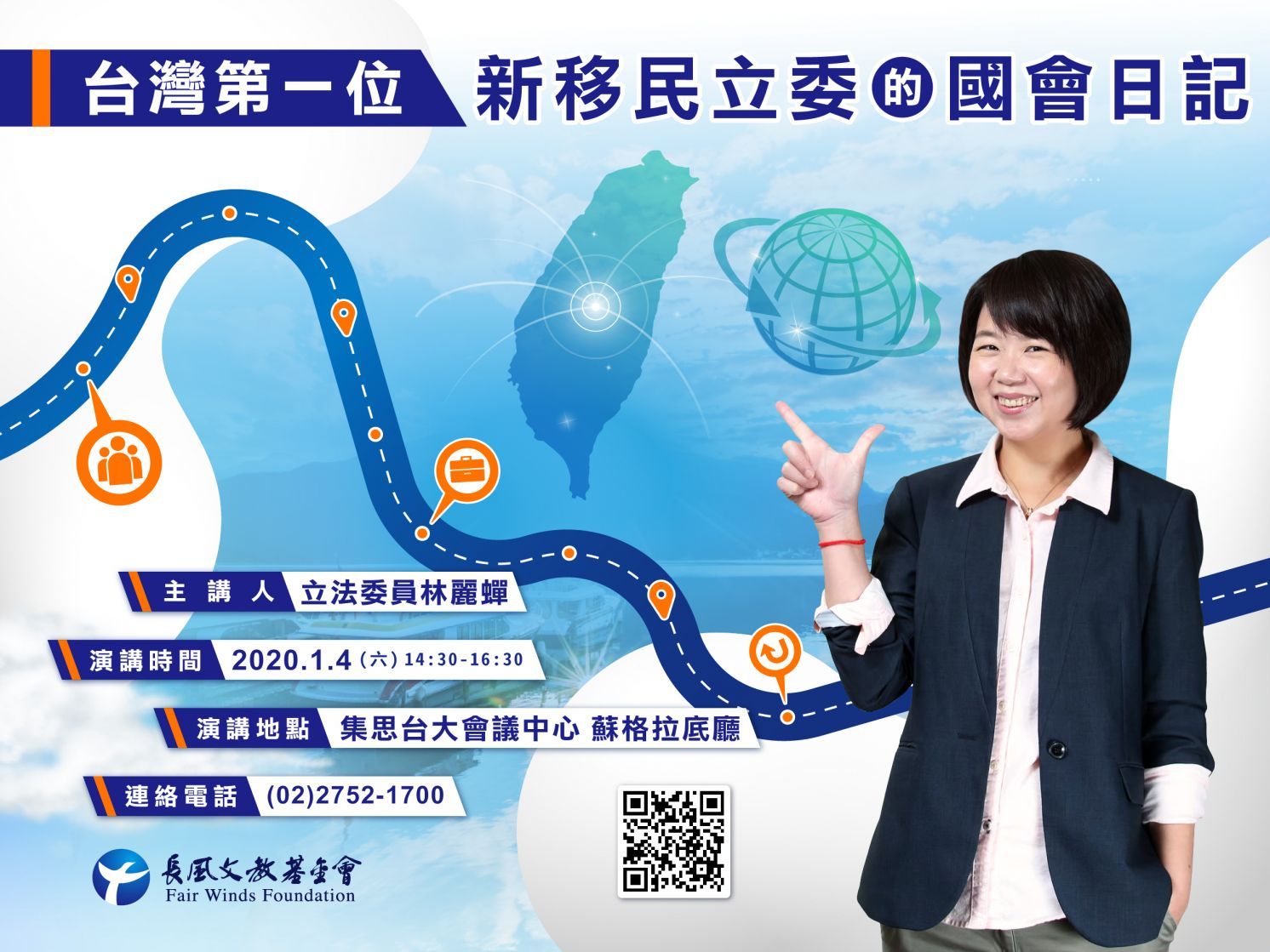 The Diary of Taiwan's First New Immigrant Legislator
From a Cambodian foreign spouse, Lin Li-chan became the first legislator to enter the Legislative Yuan as a new immigrant. During some 1,400 days in her four-year term as legislator, she comprehensively promoted legislation to protect the rights and interests of new immigrants, including basic rights, social welfare, labor environment, and vocational training so as to actively improve the unreasonable differential treatment in laws and regulations and establish a friendly and inclusive living environment.
The Fair Winds Foundation is pleased to invite Legislator Lin to share her journey in promoting the rights and interests of new immigrants in the Legislative Yuan and share her vision of building Taiwan into a multi-cultural society.
Speaker: Lin Li-chan (legislator)
Time: Saturday, January 4, 2020 2:30 PM—4:30 PM
Venue: Socrates Hall, GIS NTU Convention Center
(B1, No. 85, Sec. 4, Roosevelt Rd., Da'an Dist., Taipei City 106)
Event Organizer: Fair Winds Foundation
Phone: (02) 2752-1700
1. This event is free, but seats are limited. The organizer is entitled to shorten or postpone the registration period.

2. When registering, please provide an accurate e-mail address. In order to maintain the quality of our events, the organizer may approve or deny attendees.

3. The organizer reserves the right to modify the event agenda or speaker(s). Any adjustments will be posted on the event page.