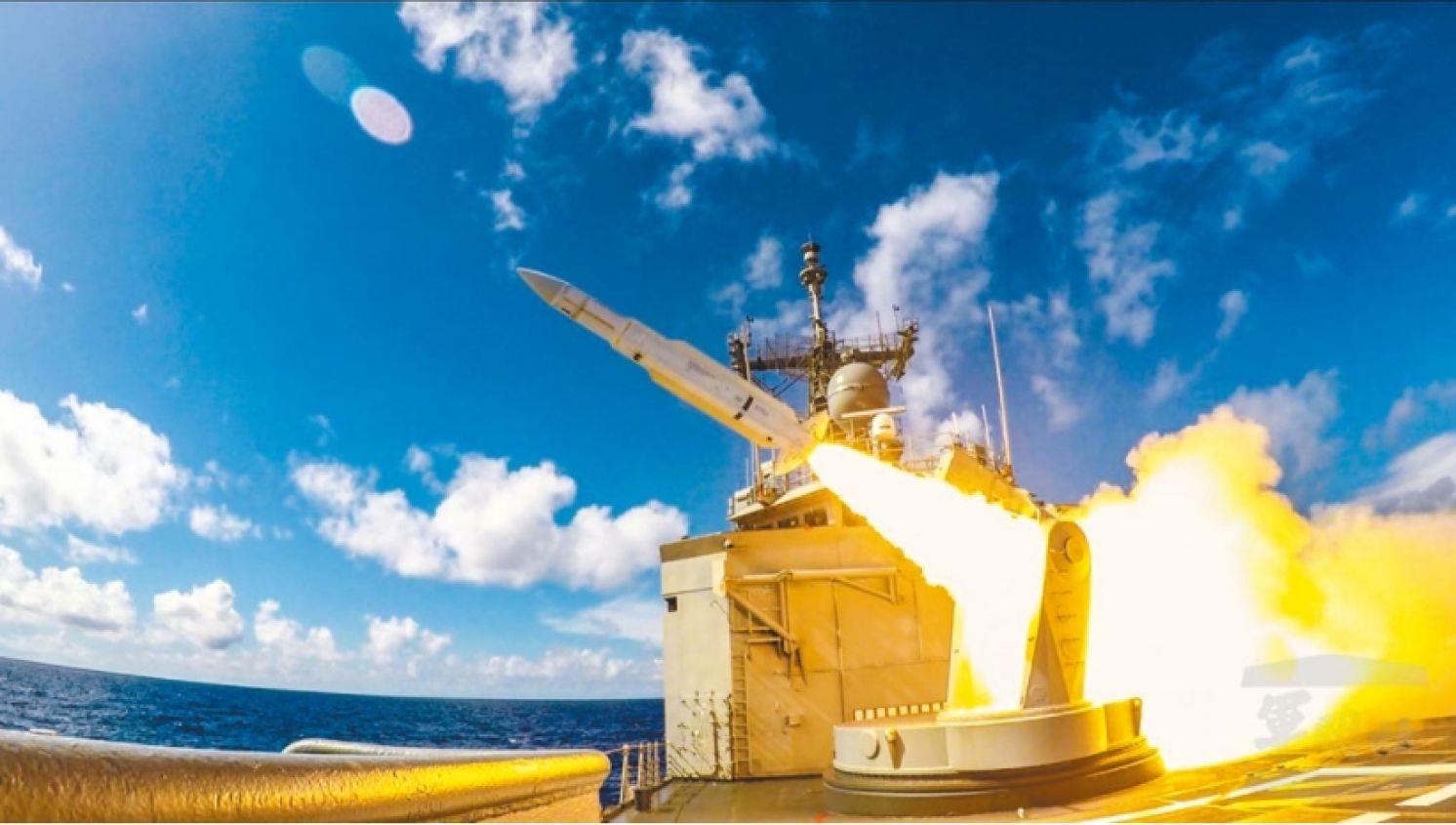 This Week in Taiwan 0912-0918
September 13: The Navy procured from the United States 100 sets of shore-mounted harpoon missile systems. Due to a tight budget, it originally planned to purchase 32 sets. However, after high-level American national security officials strongly demanded that Taiwan must procure all at once, the Navy was forced to submit a new price offer. The Navy prepared a budget of NT$86.6 billion (about US$3.1 billion) to procure 100 sets of harpoons at once. 
September 15: The Armed Forces held its annual Han Kuang Exercise from September 13 to 17 for five consecutive days, four nights, in various combat areas throughout Taiwan, using real forces and partial real ammunition. President Tsai Ing-wen went to Pingtung to monitor the "Jiadong Runway Fighter Takeoff and Landing" exercise in the morning of September 15. Four fighter jets completed takeoff and landing within four minutes, setting a record for the Jiadong Runway. 
September 16: The Executive Yuan reviewed and approved a draft special regulations on  the procurement of naval and air combat power enhancement programs, clearly setting forth a special budget cap of NT$240 billion (about US$8.6 billion) to procure within five years missile systems, air defense systems, and high-efficiency ships. The most eye-catching is the Hsiung Sheng cruise missile system, previously listed in a classified budget for Hsiung Feng IIE missiles. The missile system covers a range of about 600 kilometers and can reach military targets in mainland China. 
This is the fourth time that the administration of President Tsai Ing-wen has proposed a special budget in five years. It has accumulated debt of NT$2 trillion (about US$71.7 billion), surpassing the record of previous administrations. 
September 17: The foreign and defense ministers of the United States and Australia held a ministerial forum on September 16 in Washington. In a joint statement after the meeting, the two sides emphasized that Taiwan plays an important role in the Indo-Pacific region and that they will strengthen relations with Taiwan and support its international participation. They also called for peaceful resolution of cross-strait disputes. In response, the Ministry of Foreign Affairs expressed sincere gratitude on September 17. 
The United States, United Kingdom, and Australia announced on September 15 a new trilateral security pact known as AUKUS. America and Britain will assist Australia in building nuclear-powered submarines with the aim of countering China. Mainland China's Ministry of Foreign Affairs criticized this move for undermining regional peace and stability and intensifying the arms race and called for abandoning Cold War mentality. 
September 17: The Fair Trade Commission (FTC) for the first time took punitive action against a food delivery service. It said that foodpanda's demand that restaurant prices on the platform must be consistent with dine-in prices at the restaurant is a violation of the Fair Trade Act. The FTC will impose a fine of NT$2 million (about US$71,000) on foodpanda and order it to cease unlawful activities.
September 17: A new session opened at the Legislative Yuan. Premier Su Tseng-chang prepared a special report on the decision-making process behind the "3 + 11" quarantine measure for airline crew members but did not mention any responsibility for the epidemic prevention breach. The opposition criticized the short 12-page length of the report, despite the fact that over 800 lives were lost. The Taiwan People's Party even called upon Minister of Health and Welfare Chen Shih-chung to step down. Kuomintang (KMT) legislators occupied the speaker's platform and tore up the written report. Premier Su was unable to deliver his governance report at the Legislative Yuan, and proceedings went idle for a day. Premier Su will report to the Legislative Yuan again on September 22 and be interpellated. 
September 18: The internet celebrity "4XGAY" recently announced on Facebook that he tested antibodies at his own expense 15 days after inoculation of the Medigen vaccine. The result was only a low 35.4, while his friend who received the AstraZeneca vaccine followed by Moderna had an antibodies value 140 times that of his, stirring heated discussion. "Rengege," an Internet celebrity based in Taichung, also disclosed his and two other friends' antibody test results, showing that the Medigen vaccine's IgG value is only a quarter that of AstraZeneca and Moderna. Since the government prohibits the public from testing antibodies on their own, clinics that performed the tests will be fined. 
September 18: A poll targeting KMT party members emerged showing that chairmanship candidate Chang Ya-chung became a frontrunner unexpectedly and fared the best among four candidates. It is reported that many party members have greater anxiety, and the sentiment of abandoning incumbent Chairman Johnny Chiang to save former Chairman Eric Chu is brewing. According to the latest poll which surveyed the public, Chu polled the first with 45.9 percent, Chang second with 18.3 percent. Chiang polled 14.1 percent, while former Changhua County Executive Cho Po-yuan bottomed at 4.2 percent. But respondents were not necessarily KMT party members. The winner will become known with the election on September 25. 
September 18: The day marked the first day of the extended Mid-Autumn Festival weekend holiday and the first extended weekend holiday since the epidemic prevention alert level was lowered to level 2 from level 3. Many people felt "stuffy" with all the pandemic restrictions and went out to travel "in revenge." Many scenic areas in central and southern Taiwan, as well as Hualien and Taitung, saw an influx of people and vehicles. Many boats traveling to the outlying islands of Penghu, Little Liuqiu, Green Island, and Lanyu carried passengers at full capacity.