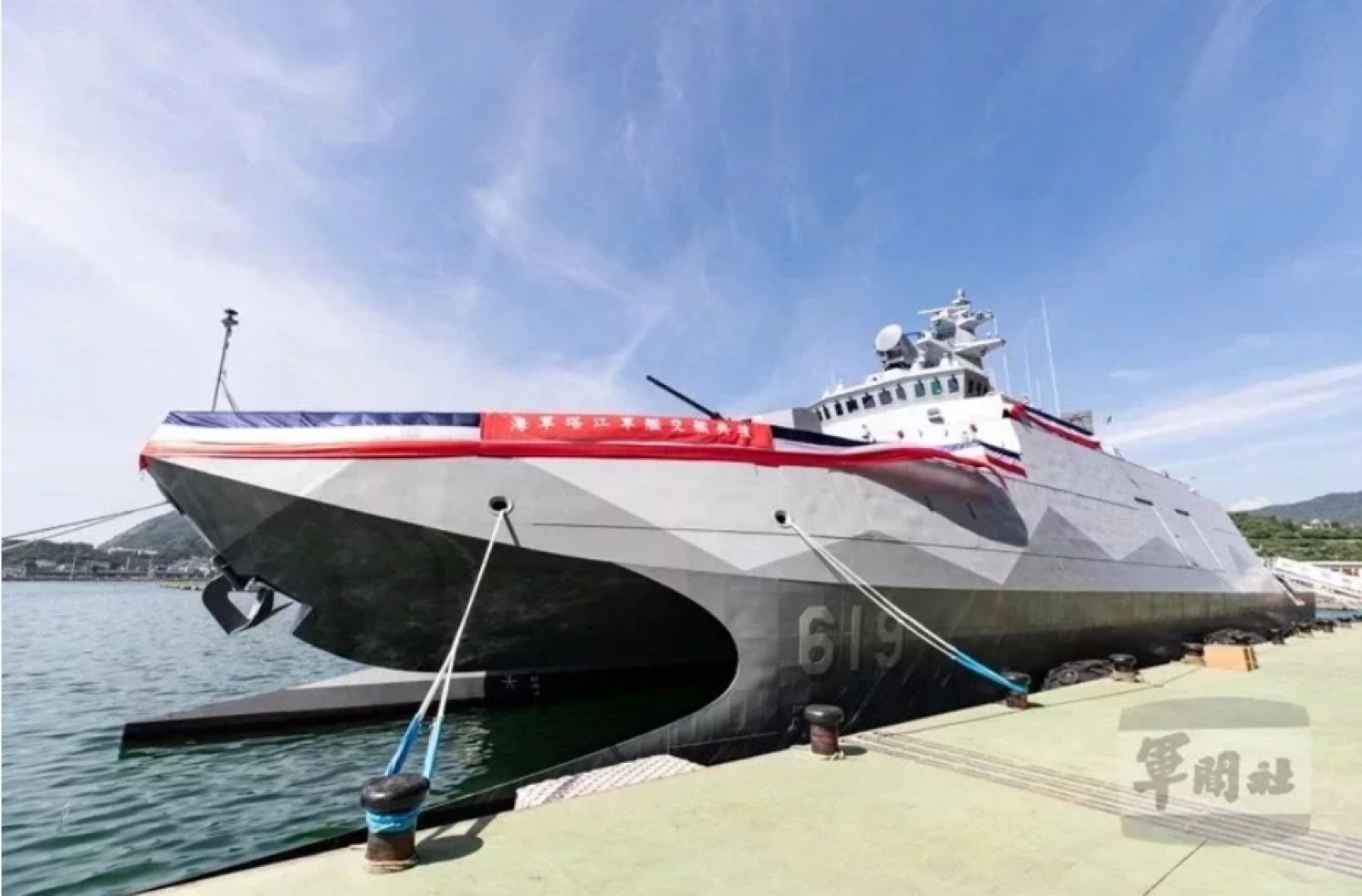 This Week in Taiwan 0905-0911
September 7:  Two-term Hsinchu Mayor Lin Chih-chien proposed the merger of Hinchu county and city into Taiwan's seventh special municipality. Legislator Ker Chien-ming, whip of the ruling Democratic Progressive Party (DPP) caucus, stated that as long as Article 4 of the Local Government Act is successfully amended by the end of this year, lowering the population threshold of special municipalities from 1.25 million to 1 million, the merger would be just in time before the local elections next year. Mayor Lin can run for mayor, and so can the Kuomintang's Hsinchu County Executive Yang Wen-ke. 
Legislator Fei Hung-tai, whip of the KMT caucus, criticized that the proposed amendment aims to destroy the system of local autonomy that have been established for years for the sake of one person. If the population threshold for special municipalities was really lowered to 1 million, how many special municipalities will Taiwan have? 
September 9: A cluster infection of coronavirus (COVID-19) broke out in a kindergarten in Banqiao District, New Taipei. On September 6, it was announced that a teacher, eight children, and one mother of a kindergarten were diagnosed positive, and the virus has spread to the community. As of September 9, 27 cases related to the kindergarten have been confirmed. The gene sequence was determined to be the Delta virus strain. The sequence of the Delta virus is different from the previous EVA Air pilot case and comes from a different source. Fortunately, children are only mildly ill. 
A community building in Banqiao where the sixed confirmed cases lived was emptied on September 8, and 400 residents moved to an epidemic prevention hotel or a centralized quarantine center for inspection. The New Taipei City Government has also adopted preventive suspension measures. A total of more than 7,000 people in 16 schools have been suspended for three days. 
There are also more than 600 people in three elementary schools and four kindergartens in Beijing who have suspended classes preventively. Classes may resume after negative PCR test results. 
New Taipei Mayor Hou Yu-ih immediately suspended dining in restaurants and closed sports revenues. But Taipei is not following that policy for now. 
September 9: The Executive Yuan unveiled a comprehensive plan for the five-time stimulus coupons, which will be made available October 8 and can be used at physical stores and vendors across Taiwan. The Executive Yuan has compiled a budget of NT$120.69 billion (about US$4.3 billion). Paper coupon samples were also unveiled for the first time. A set of 10 coupons, including 3 coupons for NT$1,000, 2 coupons for NT$500, and five coupons for NT$200. In addition to physical exchange at the post office, the coupons may also be exchange by appointment at 11,000 supermarkets across Taiwan. Coupons may also be registered electronically and tied to credit cards or mobile payment systems. Reservation for digital coupons will begin September 22 and paper coupons September 25. Use of both paper and digital coupons will begin October 8. 
September 10: The Transitional Justice Commission (TJC) announced on September 8 that the National Chiang Kai-shek Memorial Hall will be transformed into a public park to reflect upon Taiwan's authoritarian history. The TJC plans to demolish the bronze statute of the former president and remodel the hall's exterior. The TJC is expected to propose a detailed plan within half a year. Legislator Chiang Wan-an, a fourth-generation descendant of the Chiang family, stated that the public focus now should be on the insufficient quantity of vaccines and chaotic vaccine administration. The decision only sows further social hostility and hatred and is not conducive to social reconciliation. He cannot agree. 
In an interview during a visit to Xiluo Township, Yunlin, on September 10, Premier Su Tseng-chang stated that the government would strengthen communication efforts and strive for societal acceptance.
September 10: In Su'ao Township, Yilan, President Tsai Ing-wen presided over the inaugural ceremony of the domestically built ROCN Ta Chiang, Taiwan's first small warship with air defense capabilities. 
 
The Naval Command indicated that the ROCN Ta Chiang has high mobility and rapid strike capability. The Sea Sword II missile installed on the ship is the latest air defense missile developed by the National Chung-Shan Institute of Science and Technology. It is more in line with naval combat requirements in terms of air defense and anti-ship missile interception effectiveness. 
 
President Tsai also visited the Qingshui camp in Taichung on September 10 to inspect the second mobile squadron of the Navy Haifeng Brigade, which was newly formed last month and equipped with Xiong 2 and Xiong 3 missiles. According to reports, the shore-mounted harpoon missiles purchased by Taiwan from the United States will also be installed there in the future.
September 10: The winners of the 11th Presidential Culture Awards are announced:
Arts and Culture: Award-winning film director Ang
Humanitarian Dedication: Medical doctor Chen Rong-chi, an advocate of hospice palliative care policy in Taiwan 
Creativity and Innovation: Break-dancer Chen Bo-jin  
Public Advocacy: Dr. Chen Wen-Chen Memorial Foundation 
Community Building: Taiwan Thousand Miles Trail Association
September 11: Actress Janine Chang was accused by mainland Chinse Internet users as advocating "Taiwan independence" because the title of her master's thesis in 2010 contained the words "woguo" (literally, our country), sparking a heated discussion among netizens on both sides. Chang stated on September 6 that she takes no position of Taiwan independence and firmly recognizes her identity as Chinese. However, her part in a latest mainland drama has been canceled, and the fate of three movies to be released is also uncertain. 
In a Facebook post on September 8, President Tsai Ing-wen expressed support for Chang. Spokeswoman Zhu Fenglian of the China's Taiwan Affairs Office, State Council, rebutted that the mainland has always welcomed Taiwanese artists. Remarks by the DPP are deliberate slander and instigate hostility between compatriots on both sides of the Strait, causing cross-strait relations to deteriorate. 
Chang sent an attorney's letter demanding that eight Internet users on Douban, Weibo, and Baidu News to delete their comments and apologize within 24 hours. Otherwise, she would file a legal complaint.