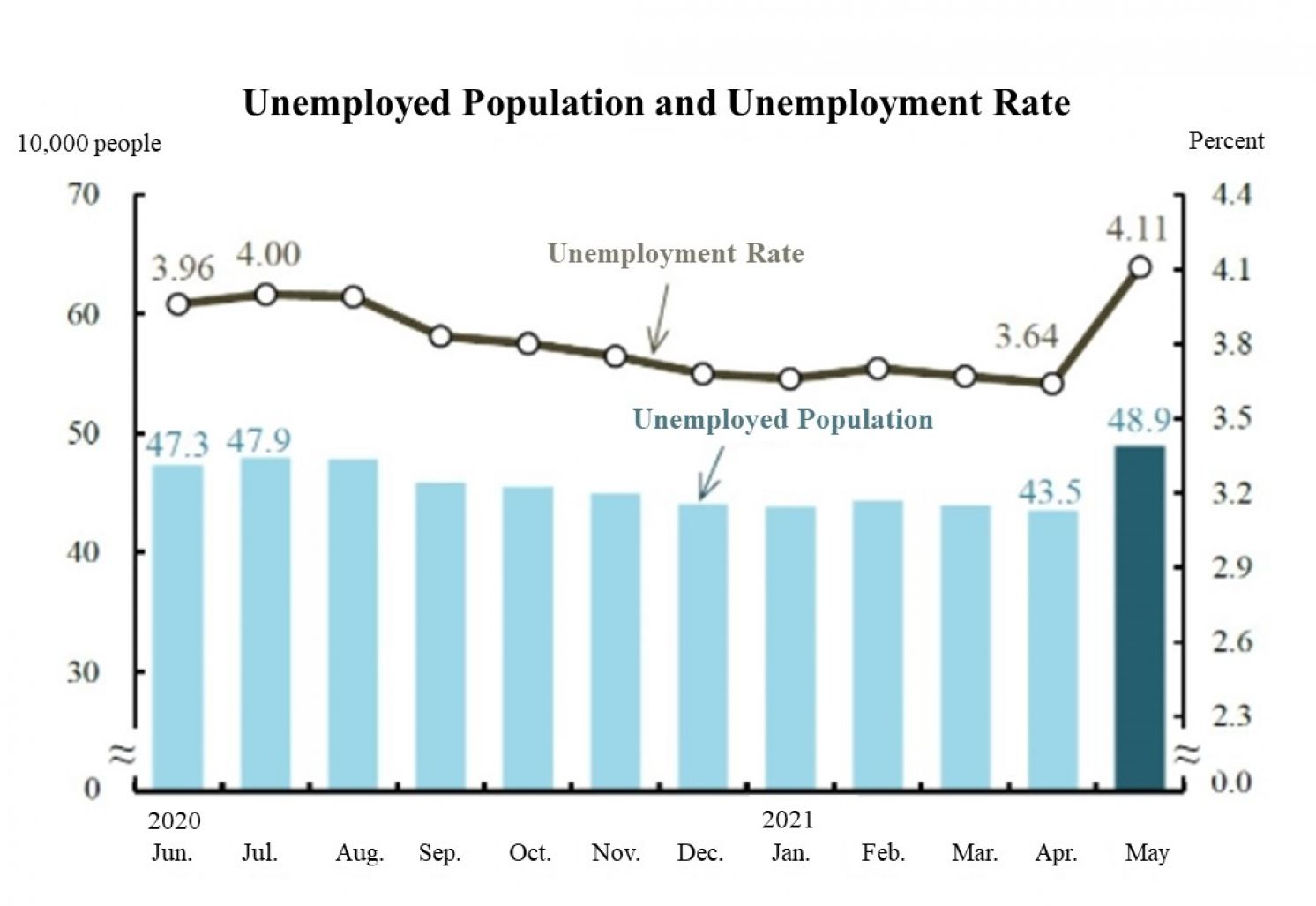 This Week in Taiwan 0704-0711
July 4: Chairman Chiou I-jen of the Taiwan-Japan Relations Association, who formerly served as secretary-general of the National Security Council, said in an exclusive interview with former President Chen Shui-bian that whether Taiwan may declare independence is not something that can be decided by the people of Taiwan. International circumstances and possible retaliation by China must also be considered. Chiou indicated that now is not an appropriate time (to declare independence). Not only would China attack, the United States would not approve at all. 
Director Tso Chen-dong of the Kuomintang's (KMT) Department of Mainland Affairs responded that China recently ended celebrating its party centennial, and tensions may return to the Taiwan Strait. These remarks by Chiou are likely friendly gestures to the mainland. 
July 6: The domestic coronavirus (COVID-19) pandemic is seriously hurting Taiwan's economy, with the labor market severely impacted. The Directorate-General of Budget, Accounting and Statistics, Executive Yuan, announced that the unemployment rate in May reached a high of 4.11 percent, the highest not only since President Tsai Ing-wen took office but also in 7.5 years. The number of employed people has fallen like an avalanche, and employees with a low number of working hours soared. This is Taiwan's worst job market performance since the inception of these metrics. 
July 7: The Central Election Commission announced that the referendum vote originally scheduled August 28 will be postponed to December 18 this year. The KMT caucus of the Legislative Yuan recently proposed to hold an interim assembly for 10 days from July 7 to July 16 in order to amend the Referendum Act and incorporate absentee voting. The Legislative Yuan held a meeting and took a vote on these topics. Under a Democratic Progressive Party (DPP) majority advantage, the KMT's proposal for a temporary meeting was denied with 39 votes in favor, 59 votes against, and three abstentions. 
The KMT caucus criticized the DPP for deliberately blocking absentee voting for political purposes and using the pandemic as an excuse to prevent referenda cases from passing. 
July 8: Haitian President Jovenel Moïse was assassinated in his home in the early morning of July 7. Eleven (11) suspects involved in the assassination broke into the embassy of the Republic of China in Haiti in the early hours of July 8 but were later arrested by Haitian police. Two of the suspects were United States citizens, while the suspects are believed to be mercenaries. Some doors and windows of the R.O.C. embassy were damaged, but there was no other property loss. 
Coincidentally, President Tsai recently accepted the credential letter from the new Haitian Ambassador Roudy Stanley Penn and asked the ambassador to convey her gratitude and greetings to President Moïse for his speech at the United Nations General Assembly last year supporting Taiwan's international participation.
On the evening of July 7, President Tsai expressed her deep condolences and sorrow for the assassination of the Haitian president. The R.O.C. and Haiti have established diplomatic relations for 65 years, and President Moïse previously visited Taiwan in May 2018. When President Tsai visited Haiti in July 2019, President Moïse welcomed her with a military salute.
July 8: The White House Coronavirus Task Force posted on Twitter to promote the progress of vaccine donations by the United States, referring to Taiwan with a R.O.C. national flag. However, the tweet was deleted soon after it was posted. In a routine news conference at the White House, Press Secretary Jen Psaki responded to the media and stated that once the mistake of placing the flag was realized, a team in charge of graphics and social media removed the tweet. This was an unintentional mistake and should not be viewed as a change in U.S. policy. 
President Tsai Ing-wen had retweeted this post on Twitter, expressing her gratitude to the United States for its generous donation. The Ministry of Foreign Affairs stated on July 7 that it had asked the Taipei Economic and Cultural Representative Office to remind the United States not to cause unnecessary speculation or misunderstanding due to removal of related posts on Twitter. 
July 10: Vaccination rates are accelerating in Taiwan. According to the Central Epidemic Command Center (CECC), a total of 220,000 vaccinations were administered on July 9, setting a new single-day record. A total of about 3.3 million people in Taiwan have been vaccinated, a coverage rate of about 13.9 percent. 
But the mortality rate remains high. According to information released by the CECC on July 10, Taiwan has recorded a cumulative total of 15,218 confirmed cases, including 736 deaths, with an estimated overall mortality rate due to the coronavirus of 4.8 percent. 
July 10: The CECC announced on July 8 that Taiwan's level 3 epidemic alert would be extended for the fourth time until July 26, but some restrictions will be slightly lifted effective July 13. Establishments including movie theaters, scenic destinations, fitness centers, and temples will be conditionally open, and local governments are authorized to flexibly adjust specific protocols. Although the central government stipulated those restrictions on dining establishments may be moderately lifted, as of July 10, all local governments continued to prohibit dining in. 
July 11: Taiwanese women's tennis star Hsieh Shu-wei and her Belgian partner Elise Martens reversed course and secured victory. After 2.5 hours of fierce battle, the duo beat the Russian pair of Veronika Kudermetova and Elena Vesnina to win the Wimbledon Gold Cup. 
This is the 24th double Wimbledon Gold Cup and fourth Grand Slam Gold Cup in Hsieh's athletic career, of which three championships were won at Wimbledon, each with different partners.