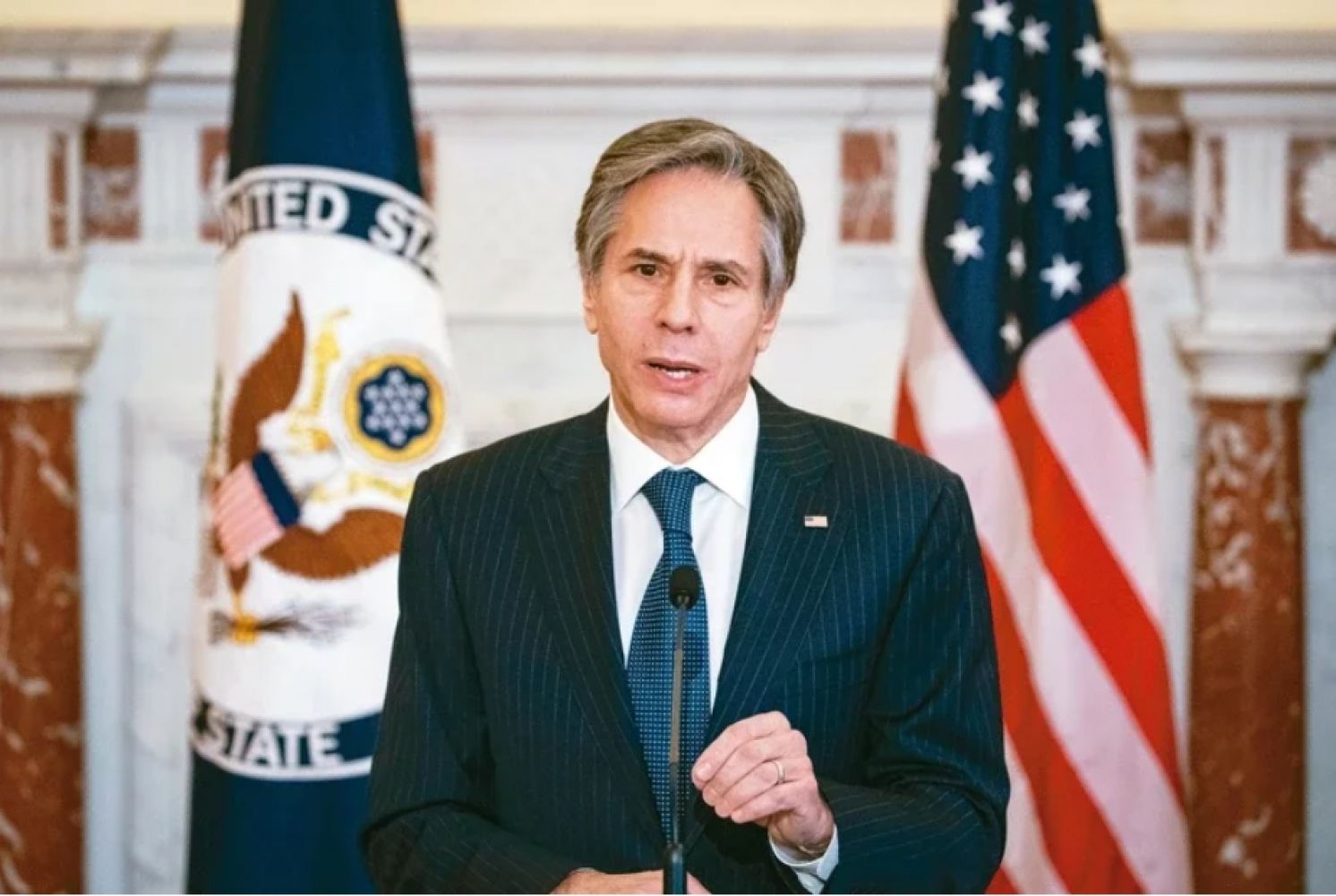 This Week in Taiwan 0411-0417
April 11: In an interview by NBC, Secretary of State Antony Blinken stated that the United States is concerned about aggressive actions taken by mainland China towards Taiwan. Blinken further warned that any attempt by force to change the status quo in the Western Pacific would be a grave mistake. But he did not answer the hypothetical question of whether the United States would send troops to defend Taiwan.  
April 13: The Navy's first amphibious transport dock, the Yushan, named after Taiwan's highest peak, was launched. In her remarks, President Tsai Ing-wen stated that the Yushan is another milestone in Taiwan's national shipbuilding industry, and she believes that the Yushan will strengthen the Navy's ability to perform tasks and solidify national defense capabilities. According to the military, the Yushan will be responsible for transporting resources in the South China Sea and outer islets, serve as a field hospital and point of international humanitarian relief, and perform amphibious operations during wartime. The Yushan not only has a hidden configuration but is also equipped with complete air defense as well as sea-to-sea weapons and radar systems. 
April 14: The Central Epidemic Command Center announced that business people, those who work and study abroad, and patients seeking medical treatment will become eligible to receive the AstraZeneca coronavirus (COVID-19) vaccine at their own expense. The aforementioned groups will be able to make vaccination appoints beginning April 21 at 31 dedicated hospital locations. Vaccine costs will be waived, but patients will need to pay for registration, diagnosis, and injection fees, which cost about NT$500 (US$17) to NT$600 (US$21) per person. 
Taiwan imported two batches of about 310,000 doses of AstraZeneca vaccines. Due to news reports of adverse side effects, however, vaccination interest has been low, with only 30,000 vaccinations administered. It is generally believed that the vaccines will not be fully consumed before their expiration in May or June. 
April 15: Japan announced on April 13 t hat it would release diluted waste water containing tritium from the Fukushima nuclear power plant into the sea. The Atomic Energy Council, Executive Yuan, Taiwan's regulatory agency, expressed opposition and demanded that Japan do its utmost to provide relevant information openly and transparently for international scientific testing. The Ministry of Foreign Affairs stated that it has made serious representations to Japan and demanded Japan to take rights and interests of Taiwan squarely.
April 15: President Tsai Ing-wen met the first delegation of senior American political figures since President Joe Biden took office nearly three months ago, and the parties had dinner at the presidential residence. Former Senator Chris Dodd, the leader of the delegation and a close friend of President Biden, stated that now is the time of most robust U.S.-Taiwan relations in history and believes that the Biden administration will help Taiwan expand its international participation and support Taiwan's active self-defense. President Tsai stated hopes that the United States and Taiwan may resume Trade and Investment Framework Agreement (TIFA) talks so as to further strengthen relations as bilateral trade partners. 
The delegation included Dodd, former deputy secretaries of state Richard Armitrage and James Steinberg, and Director Dan Biers of the Office of Taiwan Coordination, Department of State. The delegation arrived in Taiwan on April 14 and departed April 16 by charter flight. 

April 15: The Council of Agriculture, Executive Yuan, announced the discovery of cattle nodule rash in a cattle farm located in Linkou District, New Taipei. This is the first confirmed case of cattle nodule rash on Taiwan's main island since discovery in Kinmen in July last year, and the eight infected cattle have been slaughtered. The virus is identical to that already discovered in mainland China. According to exports, the disease may be carried by mosquitoes through transport equipment from the mainland or Kinmen. The Executive Yuan has established a central response center and reported the case to the World Organization for Animal Health (OIE). 
April 16: Citigroup announced that it will sell consumer financial services divisions in 13 countries, attracting concern. Citibank stressed that its businesses will operate normally until an exit date is confirmed. Citibank Taiwan stated that it would invest resources in corporate financial and investment banking services. In other words, Citi is not exiting Taiwan completely. 
Citibank has issued 2.17 million active credit cards in Taiwan, with monthly bills totaling more than NT$15.6 billion (about US$550 million), the highest of any foreign bank in Taiwan.