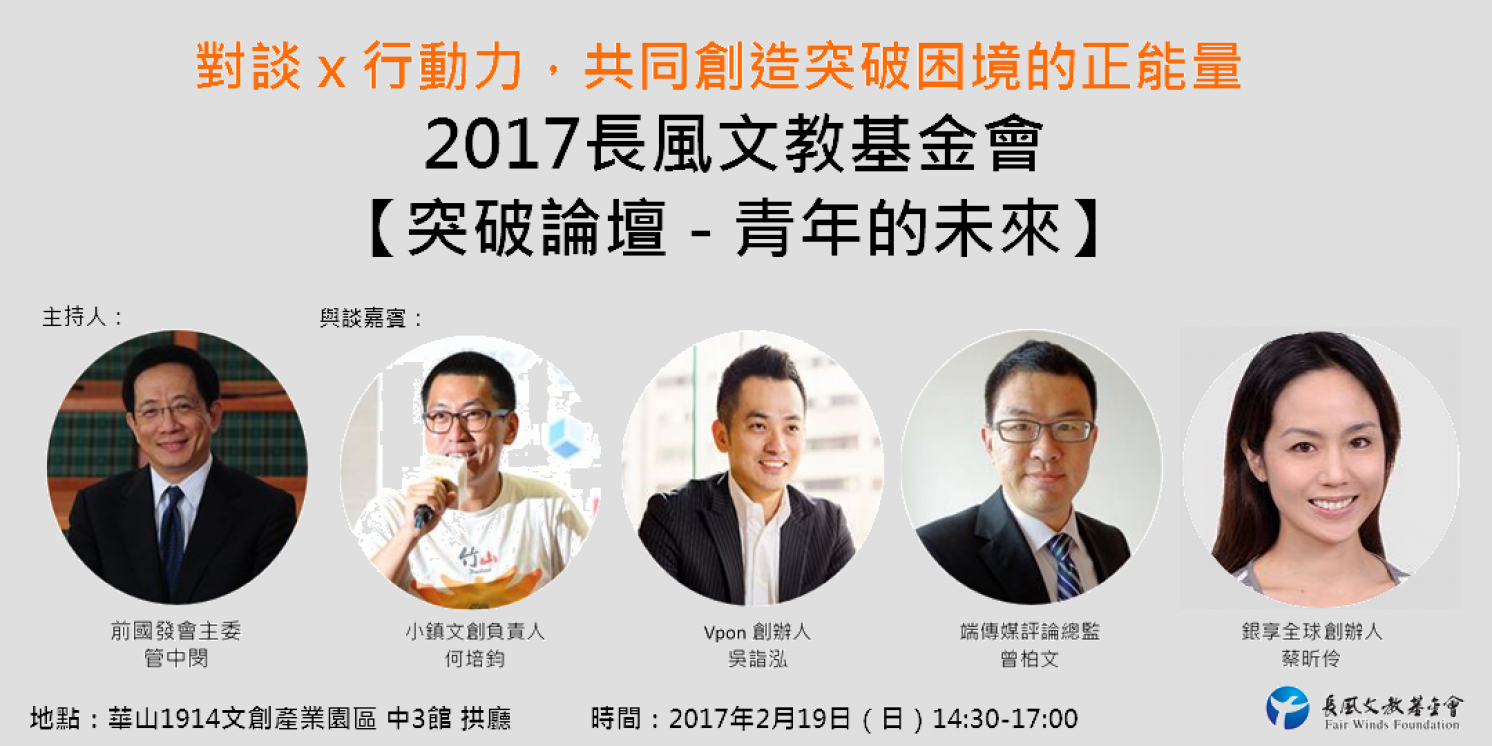 The Future of Youth
The 2017 Breakthrough Forum series focus on the future of Taiwanese youth. This session is moderated by Kuan Chung-min, former minister of the National Development Council, and features four young entrepreneurs in conversation: Director Albert Tzeng of Intium Media, Ho Pei-chun of Townway, founder Victor Wu of Vpon, and founder Tsai Hsin-ling of Silver Linings Global. The panelists will discuss how they overcame difficulties and promoted innovation and transformation, as well as their hopes for Taiwan's future. As we examine the current obstacles and ways to overcome them, the Fair Winds Foundation will endeavor to pool resources to help solve the most pressing challenges.
1. This event is free, but seats are limited. The organizer is entitled to shorten or postpone the registration period.

2. When registering, please provide an accurate e-mail address. In order to maintain the quality of our events, the organizer may approve or deny attendees.

3. The organizer reserves the right to modify the event agenda or speaker(s). Any adjustments will be posted on the event page.