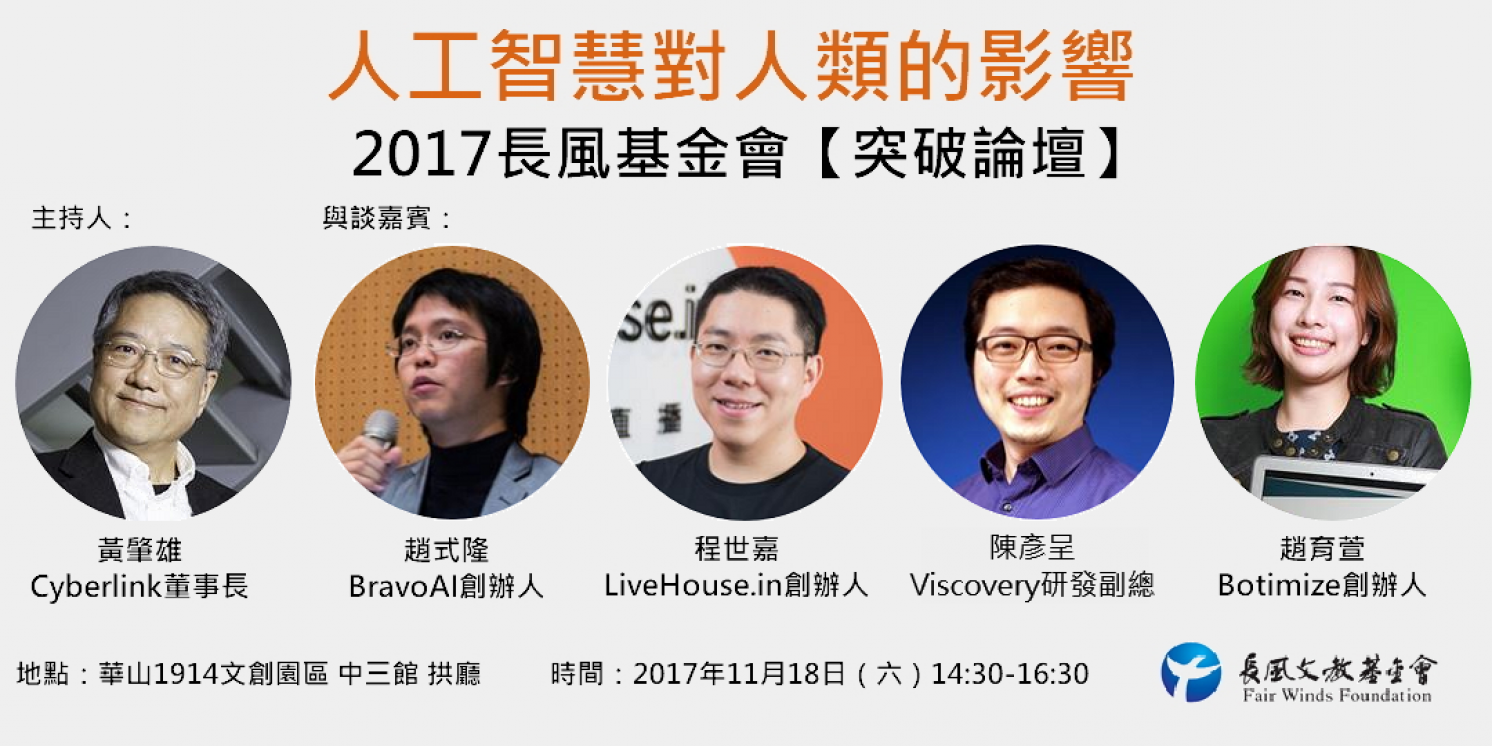 Impact of Artificial Intelligence on Humankind
The 2017 Breakthrough Forum series focus on the future of Taiwanese youth. This session is hosted by Chairman JH Huang of Cyberlink and features for young entrepreneurs promoting the development of artificial intelligence (AI) in Taiwan: Jack Chao (founder of BravoAI), Sega Cheng (co-founder and CEO of LiveHouse.in), Albert Chen (deputy general manager of R&D, Viscovery), and Chao Yu-hsuan (founder of Botimize). The panelists will not only share about the application of AI but also discuss its technological development, new industries and trends, and ways it will change human lives.
1. This event is free, but seats are limited. The organizer is entitled to shorten or postpone the registration period.

2. When registering, please provide an accurate e-mail address. In order to maintain the quality of our events, the organizer may approve or deny attendees.

3. The organizer reserves the right to modify the event agenda or speaker(s). Any adjustments will be posted on the event page.