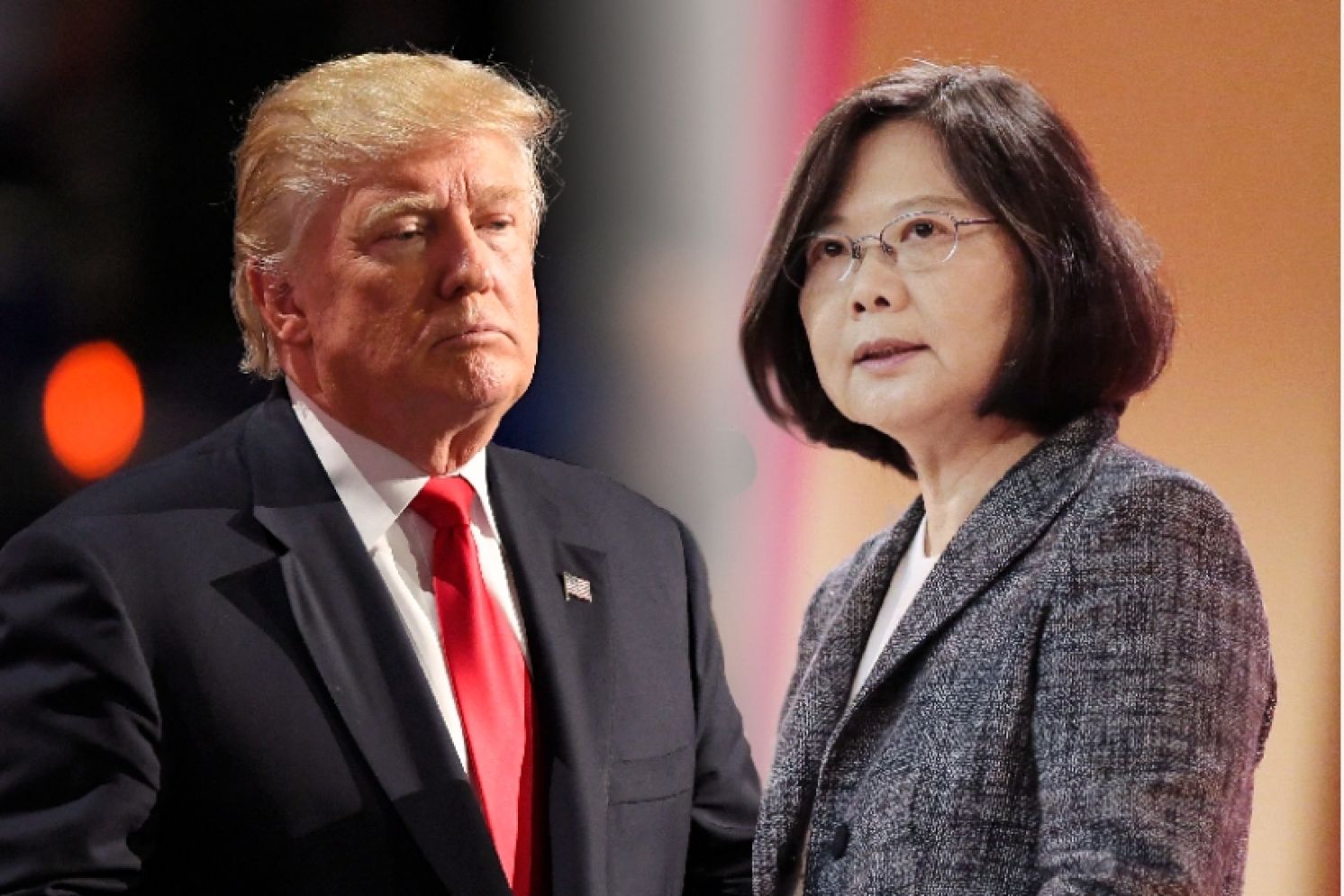 Taiwan Full of Trump Fans, Extremely Unwise to Gamble
World Journal, October 31, 2020
The U.S. election is fast approaching, and Democratic presidential candidate Joe Biden is now in the lead. Although President Tsai Ing-wen and other government officials in Taiwan have not expressed support for anyone, their supporters already raised the roof on the Internet. Their logic was simple: there has never been an American president who is treating Taiwan better than incumbent President Donald Trump. And Biden will definitely be friendlier to China when he comes to power because Beijing has the evidence against him.
There has never been an American election that getting so much attention in Taiwan. Especially in the past two weeks when the scandal of Biden's son Hunter circulated, Taiwan's media outlets friendly to the ruling Democratic Progressive Party (DPP) enthusiastically carried reports. Although mostly quoted from foreign news agencies, there was an exclusive Apple Daily report that Biden alleged involved in the scandal of his son's lobbying for China, which provided Taiwanese Trump fans further argument to affirm Biden was untrustworthy.
The Apple Daily report and the New York Post Biden-related scandal news were only a day apart, and focused on different aspects. It would easily make the Biden team suspect that Taiwan, as an important gathering place for Chinese media, is being used by Biden's political opponent to engage in this slander scheme.
Now it found that the so-called Biden investigative report was outright fabricated, and Mark Simon, an assistant to the founder of Apple Daily, Jimmy Lai, admitted paid for the "production" and asked to resign. Taiwan's Apple Daily stated that it got the report about two months ago, and in exercising caution it "has re-checked" the content of the report cited. But it did not explain how could it be re-checked when the questioned author was a pseudonym and no such person to be found.
Taiwan the Most Ardent Trump Supporter in Asia
Against the furor of Internet celebrities reflects a hefty volume of public opinion. According to global polls, Taiwan is the most supportive country in Asia for Trump, with 42 percent of the people supporting Trump and only 30 percent supporting Biden. Some current officials in Taiwan's DPP administration as well as former officials have similar thoughts. The Washington Post reported that when Tsai visited Washington in 2011, the Obama administration knowingly leaked that the United States did not trust Tsai, which caused the DPP government to have a grudge against the Democratic administration. The ill feelings linger till now. Some people privately believed that Biden's election would mean that the United States will compromise with China and consequently less support for Taiwan.
The Washington Post's report is actually an indirect warning to Taiwan. Taiwan so depends on the United States. It is extremely unwise to bet in the general election.  Insisted on recalling old Trump policies, rather than embracing future Biden policies. This will be a big problem for U.S.-Taiwan cooperation.
In fact, although Trump received a congratulatory call from President Tsai before taking office, it did not mean that he had special feelings for Taiwan. On the contrary, his attitude completely changed after he met Xi Jinping at Mar-a-Lago resort. Besides promising Xi he would not take Tsai's call again; he was even furious over Deputy Assistant Secretary of State Alex Wong's visit to Taiwan without his previous knowledge. But in fact, U.S. officials similarly ranked as the Deputy Assistant Secretary of State could in the past publicly visit Taiwan.
In the second half of President Trump's term, U.S.-Taiwan relations went smoothly, not because of the president's instructions, but because President Trump was fighting a trade war, a science and technology war with China. He did not have time to consider Taiwan policy and did not directly intervene. The middle-level officials, such as Deputy National Security Adviser Matt Pottinger and Assistant Secretary of State for East Asian and Pacific Affairs David Stilwell, have been fully authorized to creatively and actively promote U.S.-Taiwan relations.
Concern About Biden's Taiwan Policy
What Taiwan most worried about is that the speculated national security and diplomatic officials of Biden are the "familiar faces" of the Obama administration known to China. Taiwan policy is bound to subject to the limitation of China policy. As Lai I-chung of the Prospect Foundation said in the Washington Post interview that they would manage the big U.S.-China relationship and view Taiwan as a problem. "The lack of understanding of the Taiwan issue by Biden's staff is of great concern to Taiwan."
But four years is a long time. It is no longer Obama time. Chinese hegemonic expansion has been revealed. The United States has established a consensus against China. U.S.-Taiwan relations have reached a new stage. Taiwan can no longer view the Democratic government with the old perspective. The best strategy is to observe calmly the movements of the new government.
President Tsai Ing-wen is probably the calmest person in the government. Compared with Beijing's adventurism and Washington's chaos, the Washington Post praised her as the most stable part of the triangular relationship among the United States, China, and Taiwan. What the Washington Post did not say was that this would not apply to the DPP administration under her leadership.
From: https://www.worldjournal.com/wj/story/121475/4979659